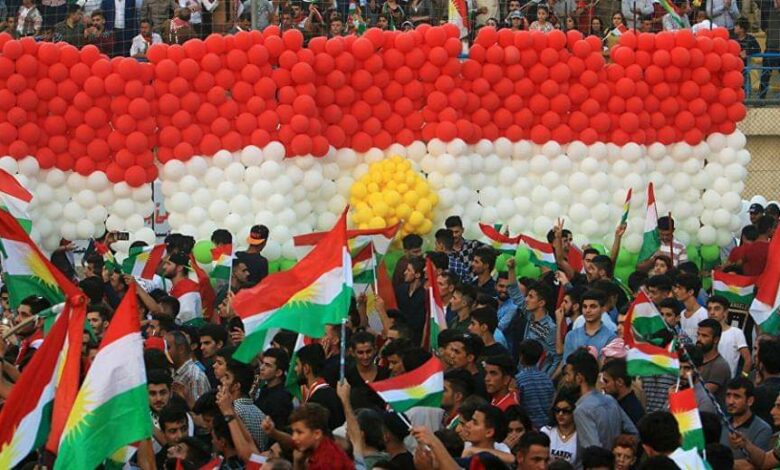 Yekiti Media
Local authorities in Shingal led by the mayor have declared their city part of the Kurdistan Region and urged the Iraqi government to implement Article 140 that would decide the future of many disputed territories such as theirs and would allow the return of their legitimate inhabitants.
"The Iraqi government is not executing its duties and therefore as Shingal administration we are deciding based on Article 140, that Shingal is part of the Kurdistan Region," Mahma Khalil, mayor of Shingal said in a press conference on Tuesday. "This is the demand of our people and we want this move proceed in a legal and constitutional way."
"We are historically, geographically and constitutionally part of the Kurdistan Region," Khalid added.
Located in Western Mosul and near the Syrian border Shingal was under Kurdish jurisdiction until the ISIS takeover in 2014.
Article 140 of the Iraqi Constitution calls for the normalization of areas referred to as disputed territories.
"We want our voice heard by the UN, coalition forces and we want them to step in Shingal affairs so there is not going to be another genocide against the people of Shingal," the mayor said.
The predominantly Yezidi town of Shingal saw a brutal campaign of genocide at the hands of ISIS when the group invaded the town in August 2014.
Khalil also called for the return of the Kurdish Peshmerga to return to Shingal as he described the Shiite Hashd al-Shaabi who have been in control of the city since October 2017 as "illegitimate".
"They are placing fear in people and forcing them to choose to live under tents over returning home." Khalil said.
This move by the Shingal mayor comes a day after around 30 Peshmerga of the Ezidkhan Protection Force, a local force made up of Yezidis, were kidnapped by the Hashd al-Shaabi. They were released later in the day.
"It has been a year since ISIS was defeated in Iraq, yet Shingal's situation has seen no development," he said. "Thus, we are forced to make this decision, because Iraq has done nothing to Shingal."
Rudaw