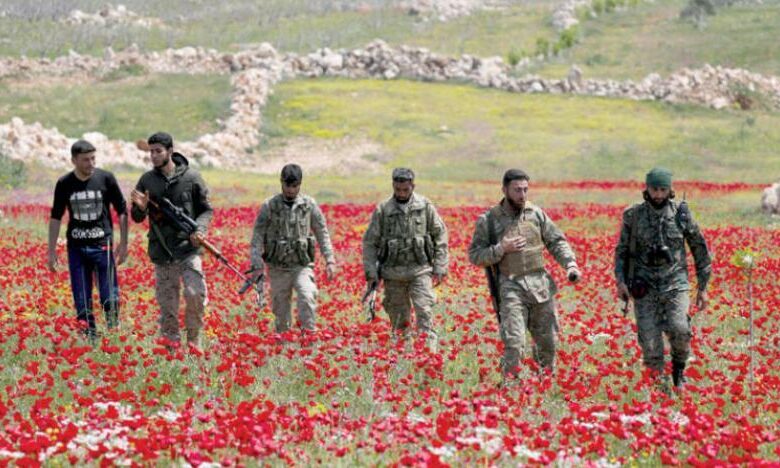 Yekiti Media
Moscow has renewed its calls on Ankara to "separate moderate armed opposition forces from terrorists in Idlib", northwestern Syria.
Russian state-owned news agency, RIA Novosti, quoted Russian Ambassador to Damascus Alexander Efimov as saying that "renaming" terrorist won't change their terrorist nature.
Russian-Turkish agreements have helped reduce tensions in the de-escalation zone in Idlib, the official added, stressing that the Turkish side doesn't underestimate the importance and necessity of continuing the counter-terror war and the return of these lands to Syrian government's sovereignty.
"The 2018's Memorandum of understanding concluded in Sochi and the recent agreements between us and the Turkish side confirm the fight against all forms of terrorism and the elimination of groups that fall under this definition, he noted.
Efimov explained that Idlib is still under the control of terrorist groups that insist on violence and bloodshed.
He said these groups have breached the ceasefire in Idlib, which was announced on March 6, and sought to hinder the implementation of the Russian-Turkish agreements by launching daily missile strikes on safe areas and attacking the Hmeimim base with drones.
Meanwhile, Chief of the Russian Center for Reconciliation of the Opposing Parties in Syria Oleg Zhuravlev said a group of 27 militants, who were trained at a US military base, has surrendered to the Syrian regime army.
"Overnight from April 13 to 14, a group of militants from illegal armed groups who underwent training at the military base near the Rukban camp tried to leave al-Tanf zone which is under the US control," he said.
"As a result of a clash, the militants lost three pickup cars."
According to the militants, they "had been trained by US experts to commit acts of sabotage at the oil-and-gas and transport infrastructure facilities, as well as to organize terror attacks on territories controlled by Syrian regime forces," the Russian official said.
Now they are under the guard of Syrian government troops in Palmyra, he noted, adding that they surrendered dozens of firearms, including grenade launchers and heavy machine guns. They said the weapons and cars have been provided by the Americans.