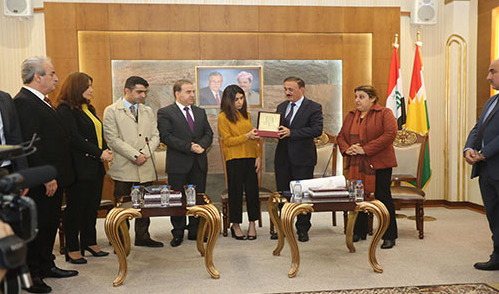 Yekiti Media
Kurdish Yazidi activist, Nadia Murad,which won the Nobel Peace Prize, visited the Parliament of Kurdistan, and was received by the interim head of parliament and members of parliament from different blocs.
The representatives of the Parliament of Kurdistan, talked about the previous attempts of the Parliament of Kurdistan, which worked seriously on the case of Yazidis.
And reaffirmed their attempts during the new session of parliament and not to fail and to support the Yezidi victims who suffered from Daesh terrorists.
For her part, Nadia Murad explained to the MPs briefly what happened to her and to the Yazidis, highlighting the attempts to restore stability and security to the Yazidi community and all the victims of Daesh terrorists.