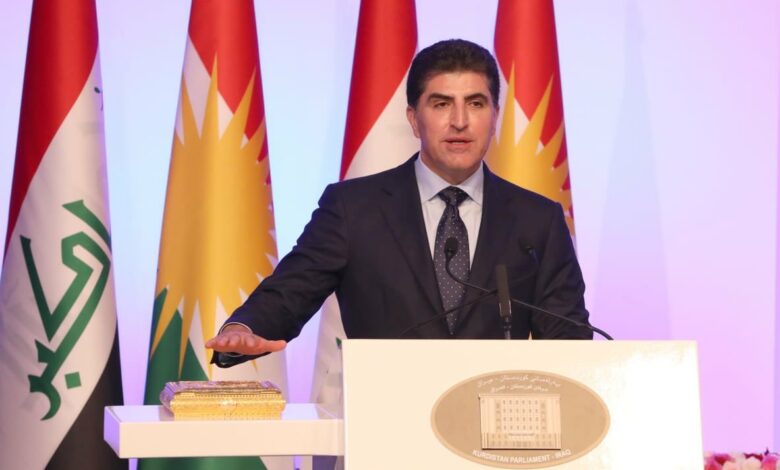 President Nechirvan Barzani led the constitutional section as president of the Kurdistan region of Iraq, in the presence of President Massoud Barzani, Iraqi President Barham Saleh and Kurdish, Iraqi and regional leaders.
The ceremony was also attended by a delegation from the Kurdish National Council in Syria.
Barzani said on his personal account on Twitter;
I'm honored to continue to serve the people of the Kurdistan Region & thank all those who attended my inauguration as President of the Kurdistan Region. I have taken an oath to protect the unity, rights & interests of the people of Kurdistan & will do so to the best of my ability.