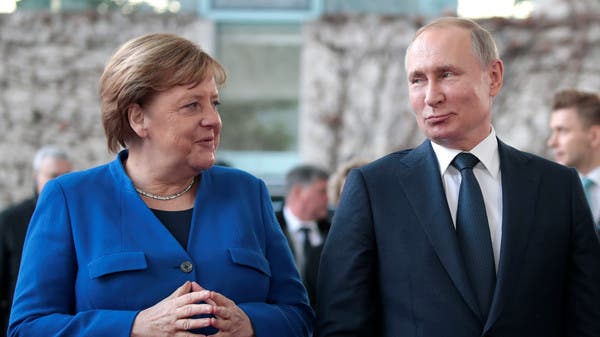 Yekiti Media
Russian President Vladimir Putin and German Chancellor Angela Merkel discussed Syria's humanitarian aid needs in a telephone call, the Kremlin said in a statement on Tuesday.
Putin and Merkel also expressed their concern over an escalation of fighting in Libya and their support for four-way talks on conflict in eastern Ukraine, the Kremlin added.
Last January, world leaders including the presidents of Russia, France, and Turkey who met at a summit hosted by German Chancellor Angela Merkel to end the war in Libya, vowed to form a multilateral follow-up committee to continue coordination on developments in Libya, according to the conference's final communique.
The final communique said that international leaders agreed that the situation in Libya is threatening global peace and security and that the country has become "fertile ground for armed and terrorist groups."