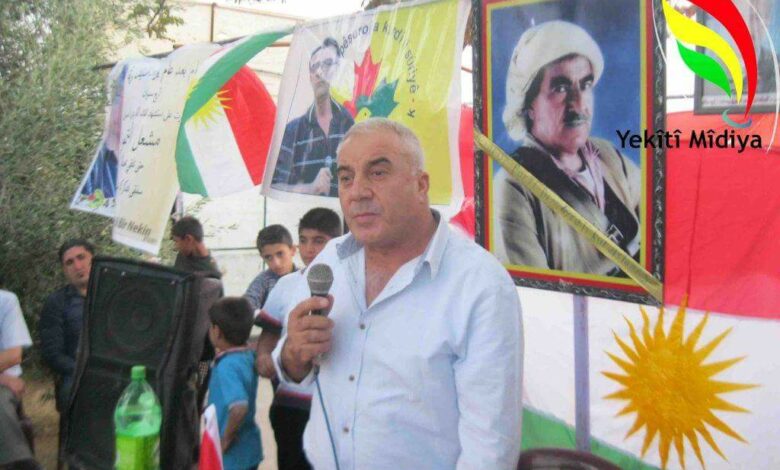 Breaking news
News
PYD militants are demanding a leader in Kurdish Yekiti Party in Syria "Farhan Marei" evacuated his home within 24 hours
Yekiti Media
Girky-Legy
Militants of Democratic Union Party, PYD asked "Farhan Marei" Central Committee member of Kurdish Yekiti Party in Syria vacates his home in Alrumeyilan within 24 hours, during his arrest on Saturday.
The same source added that the gunmen request came during the period of detention of a leader of (P.Y.K.S) which lasted three days.
PYD militants have been arrested the leader "Farhan Marei" in afternoon on Saturday, and released him on Monday.
It is noteworthy that: PYD militants had asked the leader of "Farhan Marei" to vacate after his intervention in a news bulletin on the ARK program in Zagros TV about a sit-in held at Girky Legy to denounce the killing of Kurdish girl "Farinaz Khosrewi" in Kurdistan of Iran 14-5-2015.
It is worth mentioning that: Farhan Marei Central Committee member of Kurdish Yekiti Party arrested by PYD militants on 6-13-2016 and was released after several hours for refusing decision issued by PYD to take over agricultural land owned by Al Marei's.