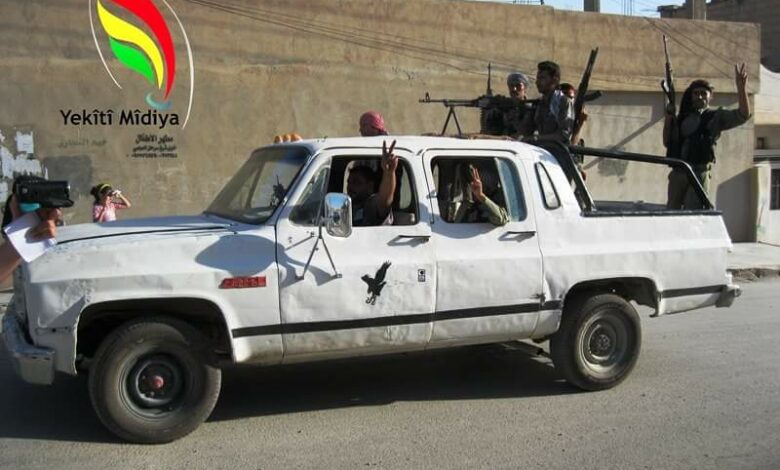 Breaking news
News
PYD militants Release a little girl, "Dîlan" after she was kidnapped today in Derik city
Militants Democratic Union Party PYD on Sunday Released for the girl Kurdish "Dîlan" who her age is only 11 years old in Derik city after her abduction for several hours.
A source from the local office of Kurdish National Council,(KNC) said to Yekiti Media that PYD militants kidnapped the girl Dilan Haji Ahmed, 11 years old in Derik city because of wearing a Peshmerga clothes during a visit to the tombs of the martyrs with her parents, and was released after several hours.
It is worth mentioning that the PYD militants kidnapped since Friday 03.03.2017 dozens of members and cadres of the Kurdish National Council parties after clashes between the Peshmerga-Roj and protection units Shingal (Sinjar), which affiliated to the PKK.