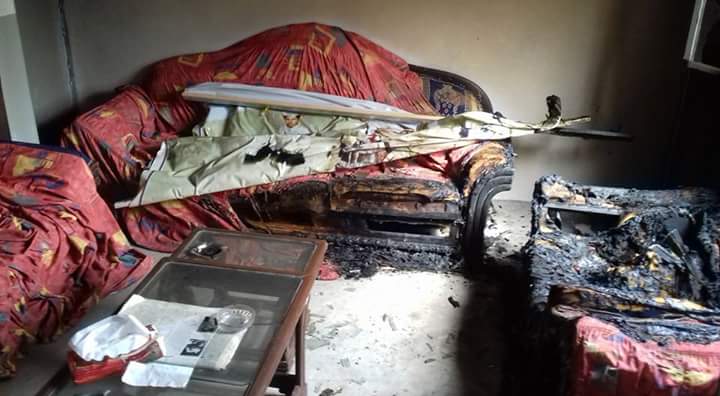 Breaking news
News
PYD's Asayish close most of the offices of Kurdish National Council parties in Kurdistan of Syria cities
Yekiti Media
PYD's Asayish, has started closing offices of Kurdish National Council parties and the council's municipalities offices in most cities and towns in Kurdistan of Syria.
The militants closed the western office of Kurdish Yekiti party in Qamishlo city and raided the eastern office of the Party and destroyed all its contents, this afternoon.
The closure of the office came after being raided by PYD's supporters and destruction of its contents this afternoon after the decision of the so-called internal body, which belong to PYD, "to close the offices of parties, that is not licensed" as they claim.
According to Yekiti Media reporter in Qamishlo, PYD's supporters in vehicles were roaming the streets of the western district of the city, chanting slogans against Kurdish and Kurdistan symbols.
In Amouda, (PYD) closed the office of the Kurdish Yekiti Party in Syria (P.Y.K.S), the Kurdistan Democratic Party-Syria (PDK-S), Kurdistan Democratic Student Union Office and local office of the Kurdish National Council in Amouda.
In Derik city, Asayish of PYD also closed the offices of Kurdish National Council, Kurdistan Democratic Party Office – Syria, headquarters of Women's Union and Kurdistan Democratic Students and Youth Union Office.
In the same context in Hasaka
city, Asayish closed office of Kurdish Yekiti Party in Syria (P.Y.K.S), office of the Kurdistan Democratic Party – Syria (PDK-S) and local office of the Eastern and Western Kurdish National Council in Hasaka.
The correspondent of Yekiti Media in Hasaka, told that PYD's Asayish intensified patrols in the street of (P.Y.K.S)'s office in Dhahiya neighborhood since Tuesday afternoon, and a group masked, belong to PYD, tried to burn it by using petrol, but the office's neighbors prevented them, after that the Asayish patrol came and closed the office.
The Secretariat of Kurdish National Council,(KNC) issued a statement describing PYD's practices as a cowardly, and condemning it.
In its statement, the Council called upon the Kurdish people to be vigilant against these aggressive practices, which aimed at the Kurdish National Council and its national project.