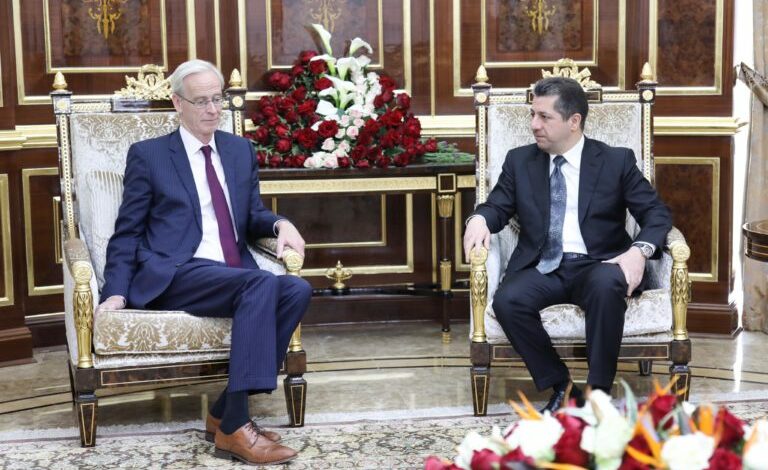 Chancellor Masrour Barzani and Deputy Special Envoy to the Global Coalition to Defeat ISIS Ambassador William Roebuck had a lengthy exchange today to review the anti-ISIS campaign and regional developments.
On Iraq, Chancellor Barzani expressed concern about increasing ISIS activity in several provinces, including Anbar, Mosul, Diyala and Kirkuk. He stressed the need for Iraq and its international partners to tackle the underlying political, economic and security challenges in parallel to the military campaign.
In that regard, Chancellor Barzani welcomed Ambassador Roebuck's calls for closer security coordination between Peshmerga and Iraqi Security Forces in the disputed territories. They also discussed ways to increase the scope of Global Coalition support for Peshmerga Forces, including through training and reforms.