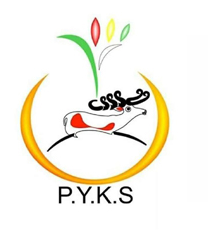 Breaking news
News
Statement … Kurdistan's Yekiti Party Condemns the practices of the Democratic Union Party
In a new escalation, the Democratic Union Party militias continue to arrest and interrogate the cadres and supporters of the Kurdish National Council, against the background of their political affiliations. On 11/4-2019 Asayish  the Democratic Union Party arrested a number of our party cadres in Derek city and released them after a series of insults and terminologies against the party leadership and symbols, psychological warfare, threats to limit their activity and leave party work, And they  were informed to review of Asayish later and they are;
1- Nori Rshad
2- Hmdin Abd Almutlb Mero
3-Husin Haji
4-Mhmad Moti'i Mhmad
As part of this systematic campaign against the leaderships and cadres of our party in the Derek region, a member of the Central Committee of our party Hassan Jb was called on 13/4-2019. It should be noted that Asayish the Democratic Union Party on Wednesday 4-10-2019 carried out a raid and  search operation on The village of "Bana Shkfeti" in the countryside of Derek city  and arrested a number of the youth of the village, and they are:
1-Bssam Abd Alqadr
2- Sipan Mhmad Ahmd
This campaign comes in the context of Kurdish and international calls for dialogue between the Democratic Union Party and the Kurdish National Council. These practices confirm the falsity of the leadership's of the Democratic Union Party claims that it allowed the opening of the offices of the Council parties to practice political activity.
The arrest of our comrades and the repeated interrogations of them is only a desperate attempt by the Democratic Union Party to impose its hegemony from the logic of power and tyranny, undermine the role of our party and divert attention from its failure due to the catastrophic situation in the Kurdistan of Syria as a result of their unilateral policies and manipulation of the fate of our people.
We at the Yekiti Party of Kurdistan – Syria, while strongly condemning these irresponsible  policies and practices by the the Democratic Union Party militias against the cadres of our party and the parties of the Council, and those who disagree with them, we assure the masses to our  people that we are moving forward with our national project within the framework of the Kurdish National Council, We will not be discouraged by detention and false accusations of pursuing our peaceful political struggle so that our people will have their just national rights. the Democratic Union Party  must stop the policy of intimidation and the shutting mouths, release all prisoners of conscience, uncover the fate of those missing. The international community and Human rights organizations and Kurdish parties to stand by their responsibilities to condemn and expose these acts, and to press for the cessation of all these practices and the closure of the file of political detention.
Qamshilo, 13-4-2019
Yekiti Kurdistani Party's Political  Committee