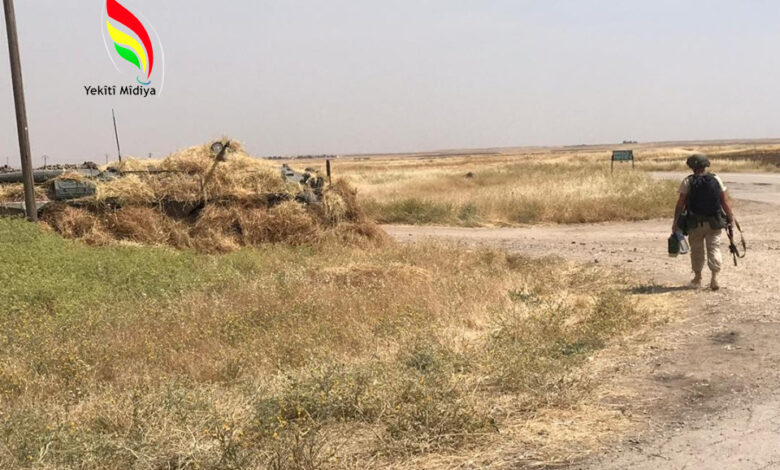 Today Tuesday Russian forces stationed in the village of Derona Aghi in the Allian region, north of the town of Jal Aga/ Aljwadeh .
The forces consisted of several military vehicles and dozens of soldiers, and were stationed in the hall of the funeral .
And the residents also expressed their dissatisfaction with the Russian presence in their village.
After Turkish military and its allied Syrian militias launched an offensive against the U.S.-backed Syrian Democratic Forces (SDF) in October 2019, Russian troops stepped into the region, following a partial U.S. troop withdrawal from the border area between Syria and Turkey.
The U.S. currently has about 700 troops, mostly stationed in eastern Syria. U.S. officials say their mission is to continue the war against the remnants of the Islamic State (IS) terror group and prevent the Syrian regime forces from accessing oil fields in the region.