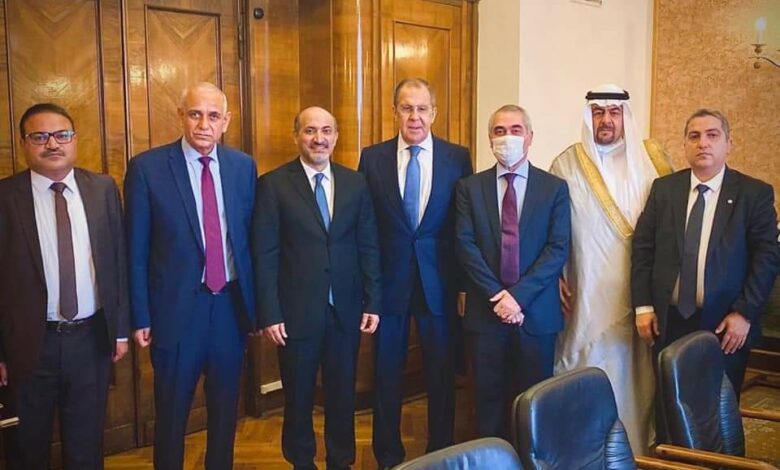 Breaking news
News
Russian Foreign Minister receives a delegation from the Peace and Freedom Front
At Friday, September 25, Russian Foreign Minister Sergey Lavrov received a delegation from the opposition Syrian Peace and Freedom Front led by Ahmed Al-Jarba.
In a statement to Yekiti Media, Suleiman Oso said: During the meeting, developments in the situation in Syria were considered, and the Russian side renewed its firm support for the sovereignty, unity and territorial integrity of Syria.
Oso added: Hope was expressed that the newly established new structure, which unites a number of Arab, Kurdish and Assyrian organizations, as well as the Council of Arab Tribes in the Jazira and the Euphrates, will make an important constructive contribution to a political settlement in Syria on the basis of Security Council Resolution 2254.
On the same day, the Special Representative of the President of the Russian Federation for the Middle East and African Countries, Deputy Minister of Foreign Affairs of Russia Mikhail Bogdanov, held intensive consultations with the delegation of the Peace and Freedom Front on the Syrian situation in general.
It is reported that the delegation of the Peace and Freedom Front included ": Ahmed Al-Jarba, Suleiman Oso, Kameran Haco, Abdul Sattar Al-Melhem, Karam Daule, Wasif Al Zab