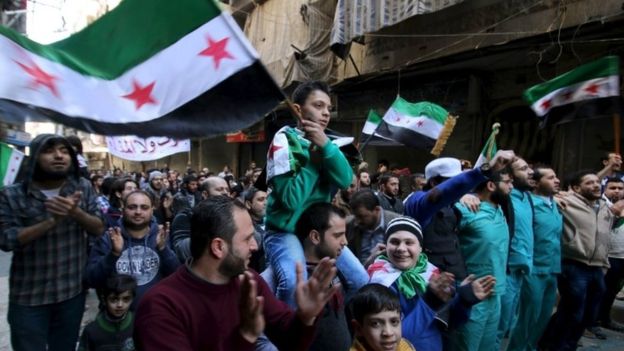 News
Syria conflict: Opposition HNC to attend peace talks
The main Syrian opposition group has said it will attend the next round of peace talks scheduled to start in Geneva on Monday.
The High Negotiations Committee (HNC) said it was not putting any preconditions on its participation.
But it stressed what it called the importance of working within the framework of international resolutions.
The last attempt at reviving talks collapsed amid a Russian-backed government offensive.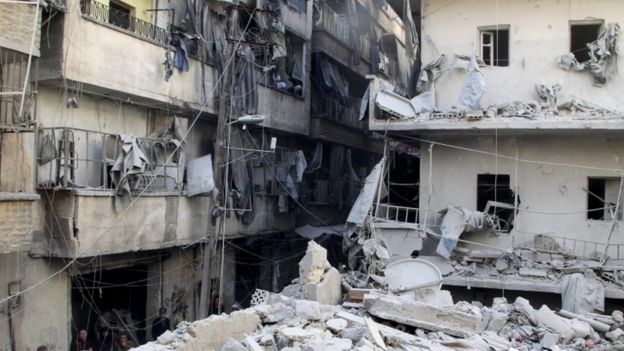 BBC Middle East editor Sebastian Usher says there was some ambiguity over conditions set for the opposition's participation.
But in a statement, the HNC said it would attend as part of its "commitment to international efforts to stop the spilling of Syrian blood and find a political solution".
It said it was not setting preconditions but insisted on commitment by all parties to international humanitarian agreements.
"We know that [the government] are committing crimes, and that they are preparing an air and ground escalation in the coming period," said HNC coordinator Riad Hijab, quoted by Reuters news agency.
He said the HNC would push for an interim government with full executive powers in which President Bashar al-Assad and the current leadership would have no role.
Russia has said it expects the Syrian government to attend the talks, but this has not yet been confirmed.
A temporary cessation of hostilities agreed by most participants in the conflict – but excluding so-called Islamic State (IS) and the al-Nusra Front, al-Qaeda's branch in Syria – began at the end of last month.
Our correspondent says that despite violations it has held better than expected and the daily death toll has gone down dramatically – a small sign of hope before talks resume.
More than 250,000 Syrians have been killed and millions more have been forced from their homes in five years of Syria's civil war that began with the aim of overthrowing Mr Assad.
BBC