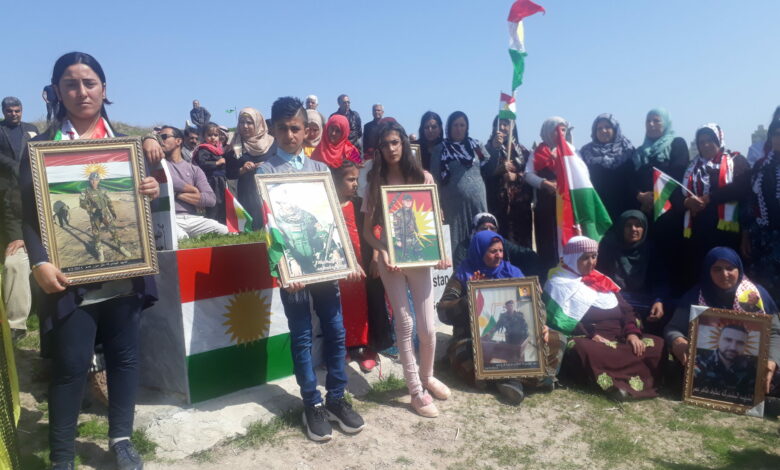 Today, Thursday, the Kurdish cities and towns of Syria witnessed the sixteenth anniversary of the March 12, 2004 uprising and the day of the Kurdish martyr, under the patronage and supervision of the Kurdish National Council.
The occasion included standing for five minutes to mourn and commemorate the uprising martyrs and the Kurds martyrs in Syrian Kurdistan.
Then, delegations from the Kurdish National Council moved in all regions to visit the shrines of the martyrs, during which I made speeches.
It is reported that the Syrian regime killed 34 Kurds during the days of the Kurdish uprising against injustice and tyranny.