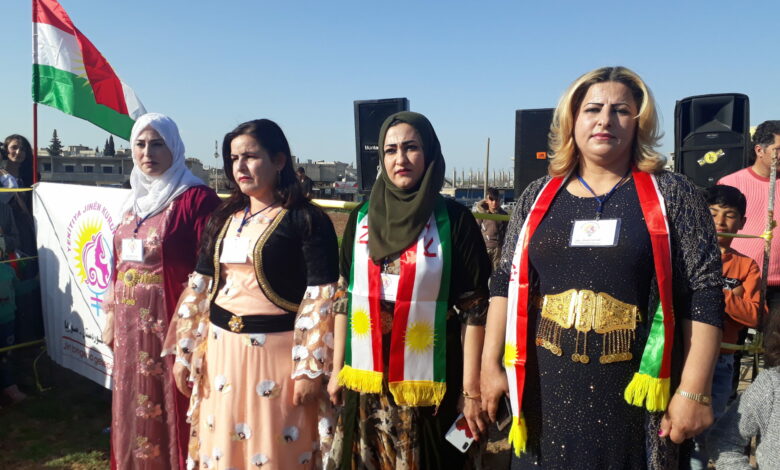 On Sunday, March 8, women in Kurdistan of Syria celebrated International Women's Day.
Celebrations were organized in most Kurdish cities and towns, and were held under the auspices of the Kurdish National Council in Syria.
During the celebrations, words were delivered commending the role of Kurdish women in the Kurdish political struggle.
Dance rings were also held, and many competitions and events were held on this occasion.