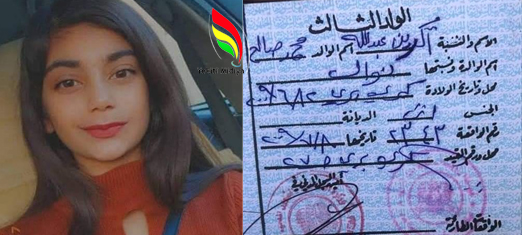 Breaking news
News
The disappearance of a minor in Qamishlo… and accusations of PYD militants of recruiting her
Yekiti Media
The child, Agrin Muhammad Salih Abdullah, disappeared on Wednesday, 11.05.2022, while she was in Qamishlo city with her mother.
A local source reported that Agrin, aged 13, hails from the village of Giri Berri in the countryside of Terbe Spi town, east of Qamishlo city.
According to those close to the girl's family, there are accusations that PYD militants have recruited her.
Other sources said that the girl's family had reviewed the Asayish of the Democratic Union Party in the city of Qamishlo, to demand the return of the girl after receiving information they had about her recruitment by the PKK-affiliated Ciwanên Şoreşger organization. The same sources reported that the Asayish refused to return the girl without providing further clarifications.
It should be noted that the kidnapping of the children by the PKK's Ciwanên Şoreşger aims, according to observers, to brainwash them and guide them to the ideas of the PKK.