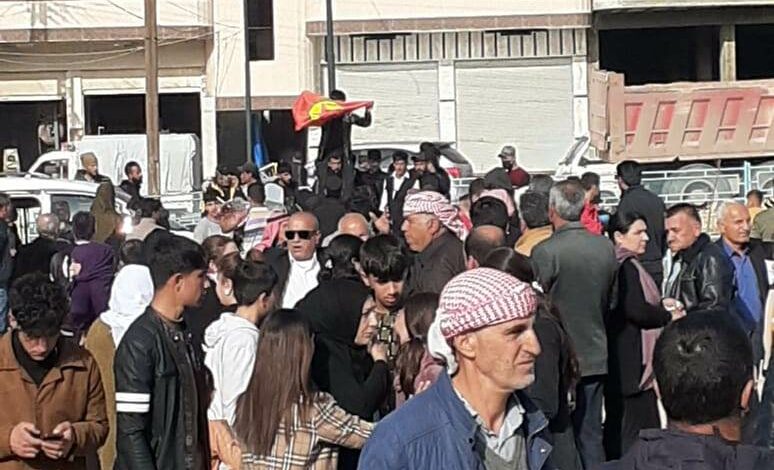 Breaking news
News
The Kurdish Council celebrates the death anniversary of the immortal Barzani.. and the revolutionary youth attacks the participants
Yekiti media
At Wednesday, 01.03.2023, the local councils of the Kurdish National Council in Syria celebrated the 44th anniversary of the death of the spiritual father of the Kurdish people, the immortal Mustafa Barzani, in the cities and towns of Syrian Kurdistan.
The local councils organized speech celebrations and festivals, which included talking about the life and stations of Mustafa Barzani until his death on 01.03.1979.
The participants raised the flags of Kurdistan and pictures of the immortal Mustafa Barzani in the cities and towns of "Dêrik, Jal Agha, Girkê Legê, Tirbe Spi, Qamishlo, Darbasiyah, Hasakah, Tal Tamr, and Kobani."
The Ciwanên Şoreşger (revolutionary youth) Organization, affiliated with the Kurdistan Workers' Party (PKK), attacked the participants in the celebration in the city of Darbasiyah, and they burned the tent receiving the guests.
The Derik city celebration was also subjected to a similar attack by PKK supporters, raising flags of the Workers' Party and chanting its slogans.