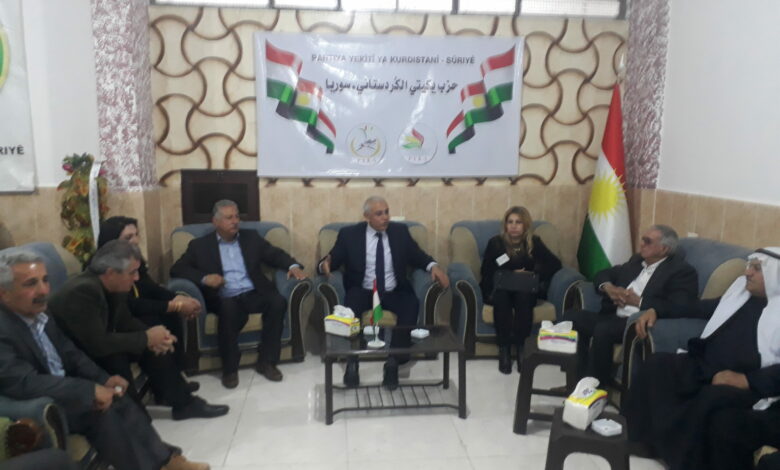 Breaking news
News
The Yekiti Kurdistani Party's- Syria opens its office in the town of Girke Lege
Yekiti Media
The Yekiti Kurdistani Party's- Syria, today, Friday, opened its office in the town of Girke Lege by attend the Kurdish National Council and a crowd of the people of the region.
A member of the party's central committee, Sabah Hamdo, welcomed the guests.
The Secretary of the Suleiman Usu Party also made a speech, during which he congratulated the opening of the office, and touched on  file of the internal Kurdish dialogue, and responded to the allegations of the head of the Syrian regime, Bashar al-Assad, that there is no Kurdish issue in Syria.
Oso stressed that the Kurdish National Council defends the rights of the Kurdish people in international forums, and during the meetings of the Council with the relevant countries in the Syrian file.