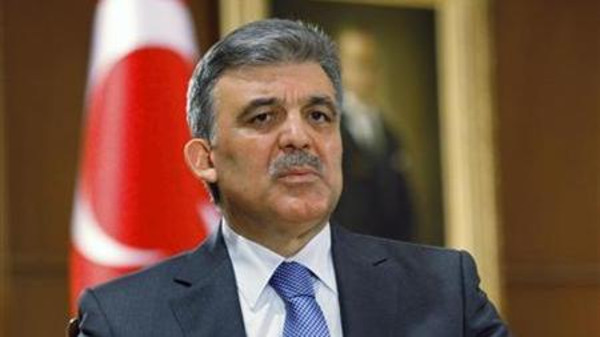 Turkey's former president Abdullah Gul has called for the country to pursue a "more realistic" foreign policy, in one of his most significant political interventions since leaving office, reports said Sunday.
Gul, president from 2007-2014, made the thinly-veiled attack on the government's foreign policy late Saturday at a fast-breaking dinner for the holy month of Ramadan also attended by President Recep Tayyip Erdogan.
Gul co-founded the ruling Justice and Development Party (AKP) with Erdogan. But tensions between the two men have been an open secret since Gul handed over the presidency to Erdogan in August 2014.
"To be frank, I think it would be beneficial to review our policies in the Middle East and the Arab world with a more realistic approach," the Dogan news agency quoted Gul as saying at the post-dinner speech in Istanbul.
"Another big development is promised in the region and if a great chaos emerges we could be faced with surprises that we never considered before," he added.
Gul said Turkey needed to go back to being an "inspiration" in the region and develop its relations with all the countries, including current foes like Egypt.
Commentators have criticized foreign policy under Erdogan for being overly ambitious, with Ankara seeking to make Turkey the central power of the Middle East as under the Ottoman Empire.
However from Egypt to Israel, Turkey has poor relations with many countries in the region and has tricky ties with the West. It has also so far failed in its aim to oust Syrian President Bashar al-Assad.
Prime Minister and former foreign minister Ahmet Davutoglu has been repeatedly mocked for explaining Turkey's foreign policy as "zero problems with neighbors", with critics saying exactly the opposite is the case.
Gul, who was pictured sitting next to Erdogan at the iftar (fast-breaking dinner) said the new climate in Turkey after June 7 legislative elections where the ruling party failed to win an overall majority for the first time since it came to power in 2002 should be utilized.
"Because the more people talk to each other, the more there is an open dialogue. Let us know the value of our country," said Gul.
AFP