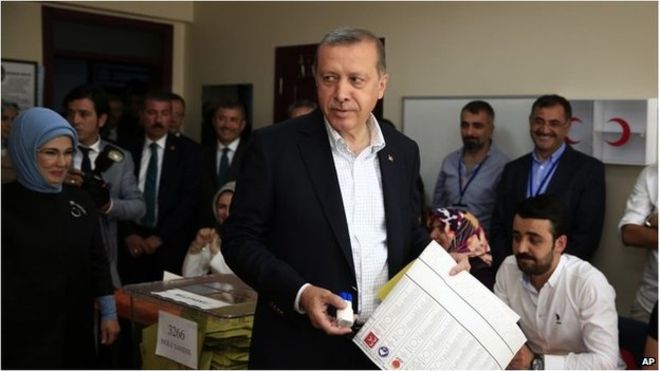 Turkey's governing AK party appears on course to lose its parliamentary majority, early projections suggest.
They also suggest the pro-Kurdish HDP is set to cross the 10% threshold, securing seats for the first time.
With 90% of the vote counted, the AKP had 42% of the vote, according to Turkish TV stations.
If confirmed, the result would end the AKP's 13-year single-party rule, and upset President Recep Tayyip Erdogan's plans to boost his office's powers.
President Erdogan, who first came to power as prime minister in 2003, has been seeking a two-thirds majority to turn Turkey into a presidential republic.
The BBC's Mark Lowen in Istanbul says Sunday's election was the biggest electoral challenge for the AKP since it came to power, with economic growth stalling.
According to the TV projections, Mr Erdogan's Justice and Development Party's share of the vote would translate into 263 seats in the 550-seat parliament, followed by the opposition Republican People's Party (CHP), the Nationalist Movement Party (MHP). The pro-Kurdish People's Democratic Party (HDP) would get 11.6% – 75 seats.
An unnamed AKP official told Reuters news agency: "We expect a minority government and early election."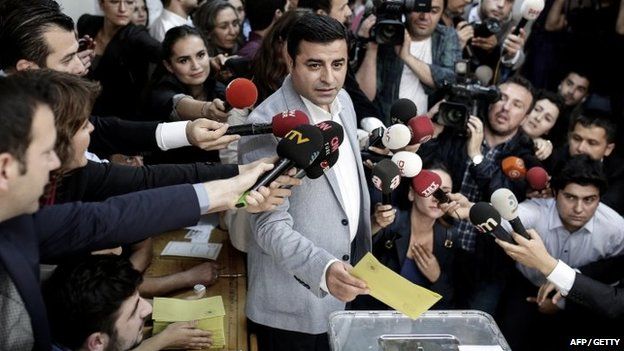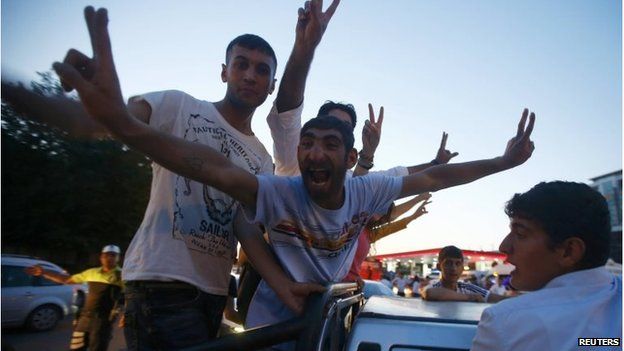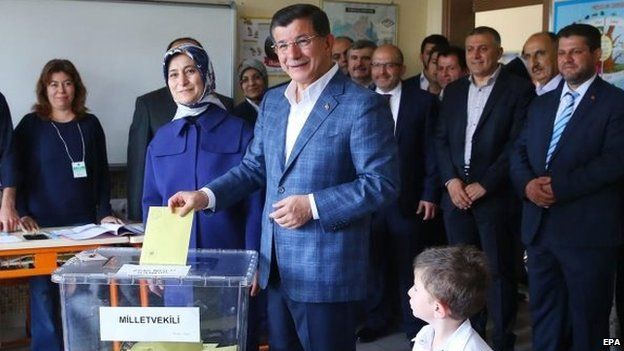 Turkey's current Prime Minister Ahmet Davutoglu had earlier told reporters: "Whatever [the people's] will, it is a will that must be respected by everyone."
HDP co-chair Selahattin Demirtas complained as he voted that the election campaign "was not a fair and equal race". Four people died in an explosion at a party rally last Friday.
But he added: "Hopefully we will wake up to a new and freer Turkey on 8 June."
Kemal Kilicdaroglu, chairman of the CHP, echoed Mr Demirtas and called the campaign period "unequal". He promised however to "continue to work with a sense of responsibility".The result may have ramifications beyond Turkey's borders.
The country is a vital Nato member in a volatile Middle East and a rare mix of Islam and democracy, our correspondent says.
BBC