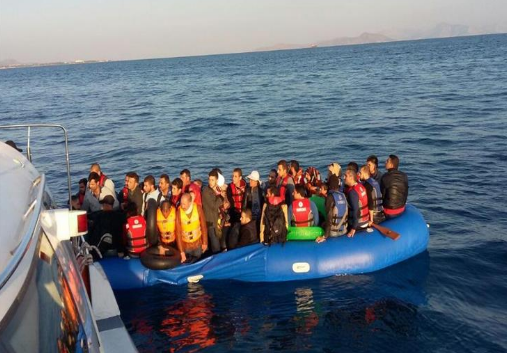 Turkish authorities stopped 52 undocumented migrants, including Syrian refugees, attempting to cross into Greece.
The Turkish Coast Guard stopped a boat carrying undocumented refugees near the coastline of the Mugla Province, Western Turkey. The refugees intended to reach the Greek islands, according to official Turkish Agency Anadolu.
Anadolu added that the undocumented migrants included nine Syrians, five Palestinians, 24 Iraqis, seven Somalis, and two Iranians. The Turkish authorities also arrested their smugglers; two Russians and a Ukrainian. The migrants were taken to the Edirne Migration Management Directorate.
Turkish authorities frequently arrest undocumented refugees, including Syrians, trying to cross the Mediterranean to Greece, while Greece has returned one hundred refugees to Turkey, breaching international refugee law.
Smart