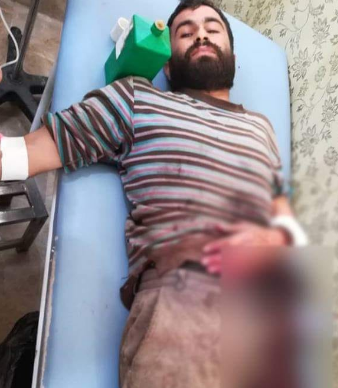 Yekiti Media
On Saturday, the Turkish border guards injured a civilian by shooting him in the village of Aziziyah of Ras al-Ain/ Sreh Kaneh city, 72 kilometers northwest of al-Hasakah in Kurdistan Syria.
Local source, said that the injured Jamal Mousa Mousa 26 years old, was working in his land in the village when the Turkish gendarmerie shot him.
And after they gave him first aid in the city Hospital they sent him to a hospital in the city of al-Qamishli.
This is the second accident through this week, the young man Dalil Shikho shot by the Turkish gendarmerie in "Gar Mashky" village in ALdrbasiieh city.
Turkish gendarmerie repeatedly targets the border area and those who cross it illegally after they tightened security and constructed a barrier along the border with Syria, 911 kilometers long, killing and injuring civilians.