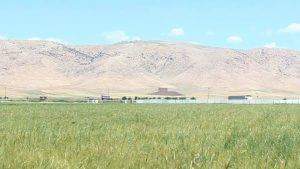 Breaking news
News
Turkish Border Guards Prevents Qamishlo Peasants from Harvesting their Crops
Yekiti-Media – Qamishlo
Turkish border guards are preventing the peasants and farmers in Qamishlo area, specifically the area adjacent to the border wall from harvesting their agricultural crops of 2016.
Border Guards are severely forbidding to approach the area of the wall at the distance of more than 60 meters under threat of firing.
Farmers in that region explained to Yekiti-Media reporter that " it is the time of harvesting lentils and other crops, but they can't start harvesting due to the Turkish border guards threats." and they added " The border guards are preventing us from approaching our fields close to the border under threat of firing, and we are threatened to be shot and killed if we try to approach our borders ' fields."
It is important to mention that some villages are affected and have damages of this matter like Geray-Zera , Latifia , Qarah-Hasan and Tel-Beshka village.