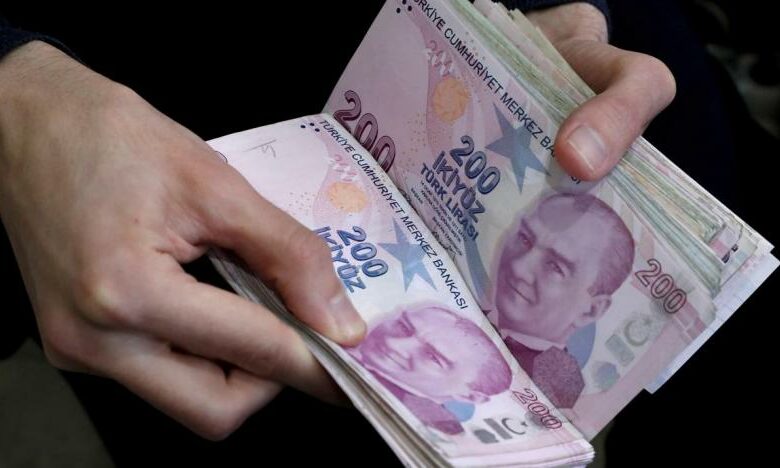 Yekiti Media
Turkey's currency dropped on Thursday to an all-time low against the dollar as the country struggles with the economic impact of the coronavirus crisis.
The Turkish lira fell to 7.26 against the dollar, surpassing the previous record low of 7.24 reached during a currency crisis in August 2018.
It later recovered ground after the banking watchdog announced a ban on lira transactions by three banks – BNP Paribas, Citibank and UBS – saying they were unable to fulfill lira liabilities in due time.
The state-owned Anadolu news agency reported earlier Thursday that the watchdog was launching legal action against London-based institutions it said had mounted a "manipulative attack" on the lira.
The Turkish currency has lost 18 percent of its value against the dollar since the beginning of the year.
The country was hit by the coronavirus pandemic as it was already grappling with slow growth, increasing unemployment and rising inflation.
The number of people who have died from COVID-19 in Turkey has risen by 57 in the last 24 hours to 3,641, Health Ministry data showed on Thursday.
The overall number of cases rose by 1,977 to 133,721, the data showed, the highest total outside Western Europe, the United States and Russia.