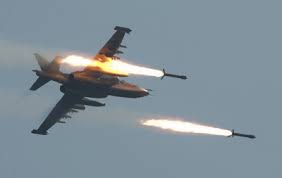 Turkish warplanes struck Kurdistan Workers Party (PKK) targets in northern Iraq and killed 24 PKK fighters in southeast Turkey on Thursday, the army said, as the militants launched a car bomb attack on a military installation in the region.
Thursday night's bombing killed three security force members and wounded 24 at a security outpost near the southeast's largest city of Diyarbakir, the military said in a separate statement on Friday, confirming a report from security sources.
A Reuters witness said the installation suffered severe damage in the blast on the highway between Diyarbakir and the town of Lice. Security forces imposed tight security in the area and erected screens to conceal the site.
The PKK claimed responsibility for the attack in a statement on one of its websites. It said 28 soldiers were killed and 32 were wounded in the attack. The army and PKK generally give vastly different death tolls for attacks and clashes. The figures could not be verified.
President Tayyip Erdogan said on Friday 300 members of the security forces had been killed since the conflict flared up last year, triggering the heaviest clashes since the 1990s. Erdogan said the PKK losses were at least 10 times as high.
The pro-Kurdish opposition says hundreds of civilians have also been killed in the military operations which were stepped up in December.
A round-the-clock curfew was declared in areas of the Silvan district of Diyarbakir province on Friday, the local governor's office said. Such curfews have been imposed in the past to pave the way for operations against PKK militants.
In the latest in a series of air strikes in northern Iraq, Turkish F-16 and F-4 jets destroyed PKK ammunition depots and shelters in the Avasin and Basyan areas on Thursday afternoon, the military said.
Security forces also killed 24 PKK fighters on Thursday in the towns of Nusaybin, Sirnak and Yuksekova in southeast Turkey, near the borders with Syria, Iraq and Iran, it said.
More than 40,000 people have been killed in the conflict since the PKK launched its insurgency in 1984. The PKK, which says it is fighting for Kurdish autonomy, is designated as a terrorist group by Turkey, the United States and European Union.
Reuters