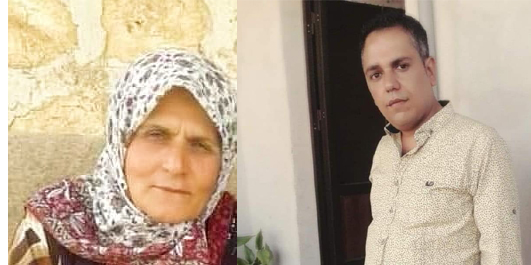 Breaking news
News
Two Kurds were killed under torture in the prisons of the armed Syrian opposition
Yekiti Media
Two Kurdish citizens from the city of Afrin died in the prisons of the Syrian opposition factions supported by the Turkish army during the previous period, and the two deaths were announced several days ago.
Yekiti Media correspondent in Afrin confirmed the news of the two deaths under torture in the prisons of the so-called Hamzat faction, and said that the first victim, a 64-year-old elderly woman, whose name is Moulaida Noman, is from the village of Bouzika in the town of Rajo in Afrin countryside, and was arrested in April 2019 and she was suffering from heart disease and diabetes, and as a result of being tortured, she died in Al-Raii prison in the northern countryside of Aleppo city on the Turkish border.
The second victim, according to Yekiti Media correspondent, is the young Kawa Jamal Omar, who was arrested on September 6, 2018 in the village of Dar Kri in the town of Mabata in Afrin countryside. The gunmen also arrested his wife and a number of other family members. His wife, Roken Mnla Muhammad, was released about two months ago.
Yekiti Media correspondent, quoting a reliable source, said that Kawa was tortured by Al-Hamzat gunmen, and he was denied medication and treatment.
Dozens of documented cases of killing under torture committed by the military factions loyal to Turkey against the Kurdish citizens of Afrin after the participation of these factions by the Turkish army in the occupation of the city in 2018, in addition to hundreds of cases of arbitrary arrest and forced detention, and the imposition of large financial ransoms on their families in exchange for their release, along with dozens crimes and actions against human rights against the people of Afrin.