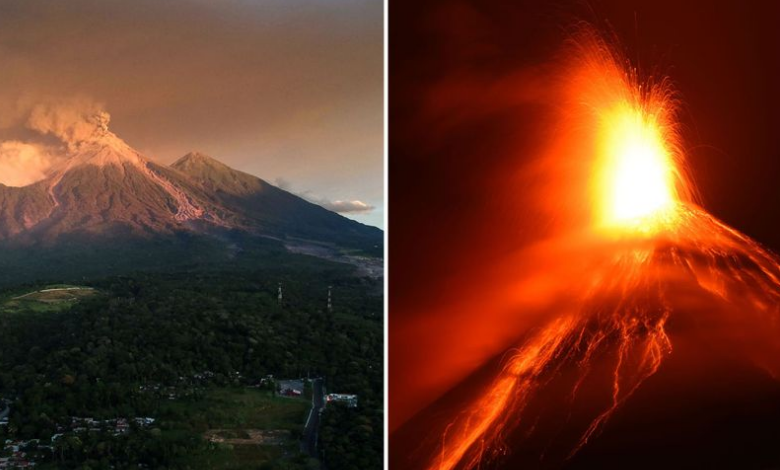 Regional & World News
'Volcano of Fire': Thousands evacuated as Guatemala's Fuego erupts months after disaster
Yekiti Media
Thousands of people have been evacuated after Guatemala's Fuego volcano started to violently erupt.
Nearly 4,000 were forced out of their homes on Monday as Volcan de Fuego – Volcano of Fire in Spanish – started spewing lava overnight, the country's disaster agency Conred said.
By Monday morning more than 2,000 people had taken refuge in shelters, officials said.
There were no immediate reports of injuries.
Images showed glowing fast-flowing lava spewing out of Fuego's crater.
There were also clouds of hot ash and gas, with further dangerous flows expected, said Juan Pablo Oliva, head of Guatemala's seismological, volcanic and meteorological institute Insivumeh.
In June, its explosive flows killed 194 people and left at least 234 missing, although organisations supporting nearby communities insist there are thousands missing.
In October more ash and lava started spewing, prompting warnings for those living nearby.
SKY