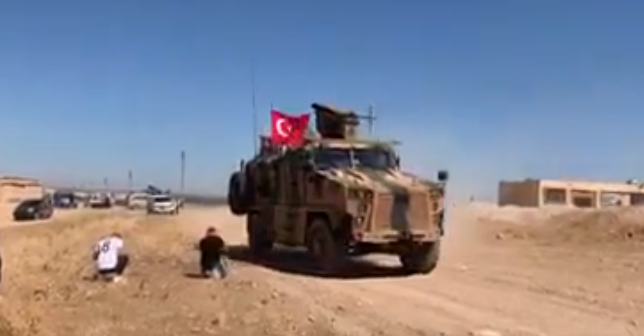 Armed Turkish military vehicles crossed into Syria on Sunday and headed southwest with U.S. counterparts to begin planned joint patrols to establish a "safe zone" along a border region mainly controlled by Syrian Democratic forces and YPG forces.
Vehicles with Turkish flags joined those in Syria with U.S. flags some 15 kilometers (nine miles) east of the Turkish border town of Akcakale, near Syria's Tel Abyad/Gra Spi. Two military helicopters were seen overhead.
The region east of the Euphrates river is mainly controlled by  YPG forces, U.S. allies in the war against ISIS that Ankara has labeled terrorists because it says they have links to  PKK  in Turkey.
After intensive negotiations, Turkey and the United States have also set up a joint operation center but have so far disagreed over the zone's depth and over the command structure of the forces to operate there.