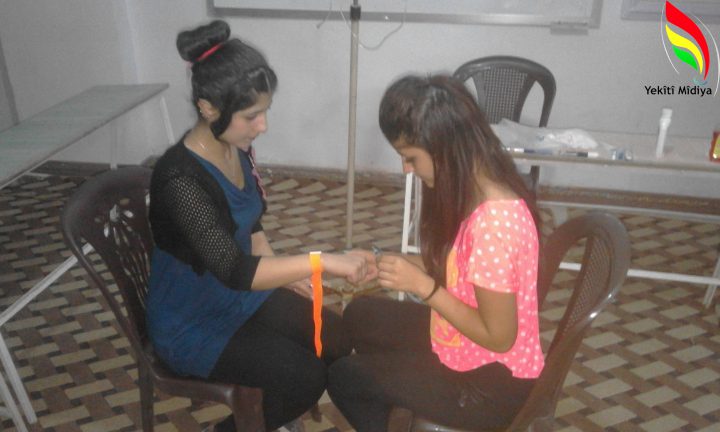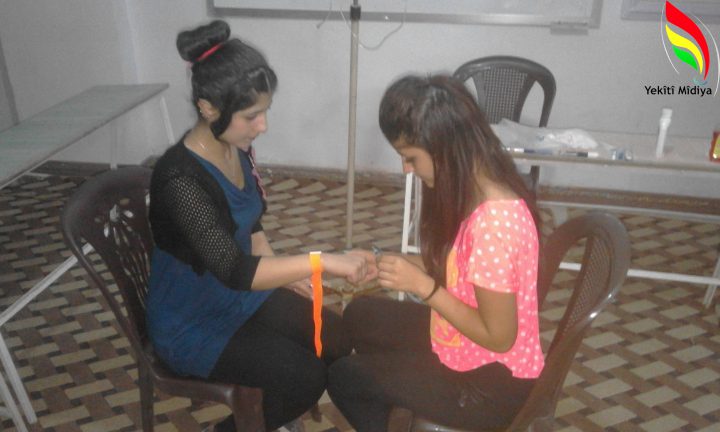 Breaking news
News
Women's and Youth Office concludes a first aid workshop in Girke-Legy
Yekiti-Media
A training workshop in (first aid, and programs in health awareness) concluded in Women's and Youth Office of Yekiti Kurdish Party in Syria branch (Girke-Legy and Aliyan) supervised by nursing staff in the office on Sunday.
The workshop began on 07/14/2016 and lasted until 08/07/2016 included the theory and practical principles of first aid lessons, and a number of health awareness programs, which supervised by all of Essam Mohamed and Sheikhmous Ahmed nursing staff in the Women's and Youth office, with participation of 12 students.
Essam Mohamed supervisor of the workshop, said to Yekiti Media reporter in Girke-Legy that: Trainees have been taught principles of first aid where they were focusing on practical lessons, which included intramuscular, intravenous and subcutaneous injection during the workshop; in addition to teaching them blood pressure, temperature, pulse (heartbeat) and respiration checking.
As for the theory part, it has been included lessons in principles of ambulance and treatment of wounds, burns fractures, and insect bites, and lessons how to deal with fainting, suffocation, and medicines in home and dealing with patients.
In his turn, the student Ahmed Suleiman thanked Women's and Youth Office Management and underlined the importance of the workshop, especially in this period of war and destruction.
It is worth mentioning that women's and Youth Office "branch Girke-Legy and Aliyan" has taught hundreds of students the principles of first aid since 2012.