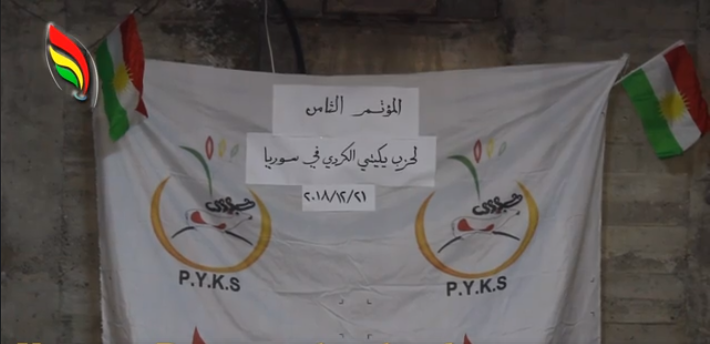 Breaking news
News
Yekiti party finished the work of it's eighth conference in Qamishlo city
Yekiti Media
Yekiti Alkurdistani -Syria party finished it's eighth conference today morning in Qamishlo city in the name of the late Ismail Hmi .
The conference elected the engineer Suliman Oso as a secretary of the party and Abd Alelah Ojah as his deputy .
The name of the party has been changed from Yekiti Alkurdi in Syria to Yekiti Alkurdistani-Syria .
And for the first time 2 ladies was elected in the political committee of the party and they are:Nfisa Shmoni and Nsreen jto.
And also elected: Ebrahim Broo, Hsn Salh,Foad Aliko,Mrwan Iedi,Mjdl Dli , AbdAssamad Khlf Broo, Ismail Rsheed, Mhmed Mustafa, Fhd Shekh Saa'ed ,Abdullah Kdo, Wessi shekhi, Marof Mla Ahmed, Nawaf Rsheed.