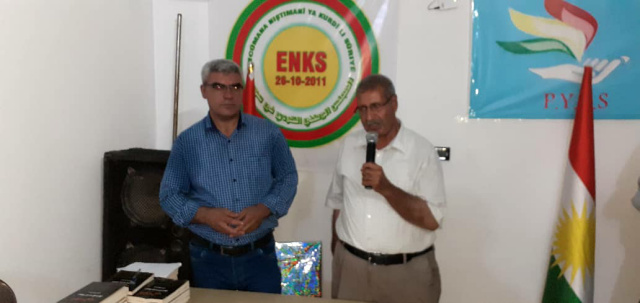 The Yekiti Kurdistani Party-Syria held a ceremony last week in honor of Mustafa Bakir, a longtime member of the party.
The event was attended by the leadership of the Yekiti Party in the city of Kobani, members of the Kurdish National Council, the Progressive Democratic Party, and the Democratic Unity Party.
During the ceremony, a number of speeches were given, which touched on the role of Bakir in serving the Kurdish cause.
At the end of the ceremony, Mustafa Bakir was awarded the Order of Honor by the Yekiti Party.
Bakir was born in 1951 in Kobani. He joined the Kurdish political movement in 1970s. He's been a member of the Yekiti Party since its inception in early 1990s.