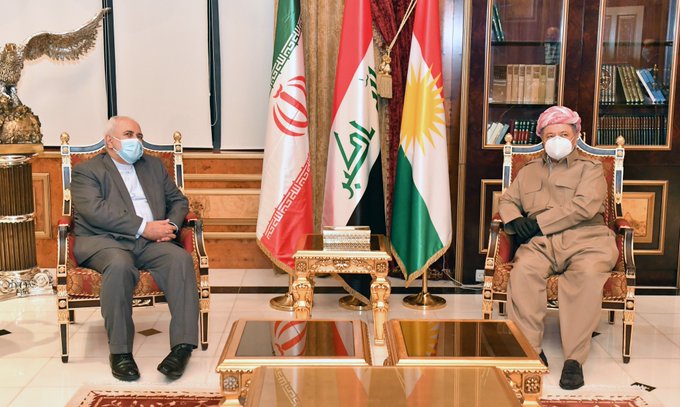 President Masoud Barzani received today, Sunday, Iranian Foreign Minister, Javad Zarif, in Arbil, the capital of the Kurdistan region of Iraq.
Barzani said in a Tweet on Twitter: Had a productive meeting with Iran's Minister of Foreign Affairs, Javad Zarif at the Barzani HQ today.
And he add; We discussed the current political situations in the Kurdistan Region, Iraq, and beyond as well as the ongoing global health crisis with the hope of expeditious outcomes.