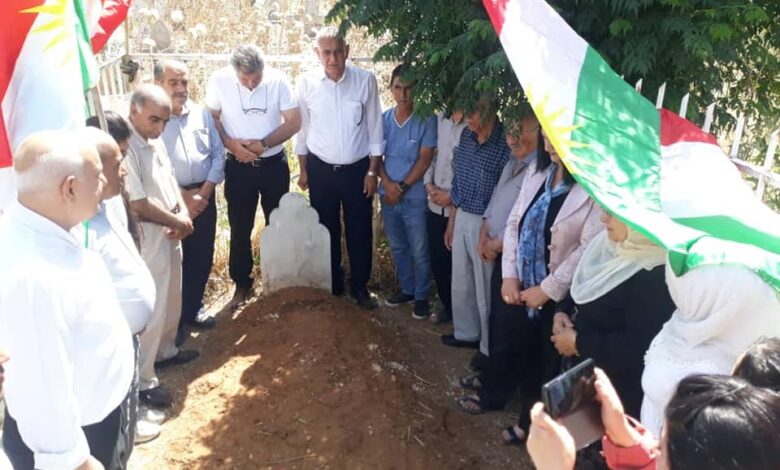 A leading delegation from the Yekiti Kurdistani Party in Syria on Monday visited the shrine of martyr Muhammad Ma'shuq Al-Khaznwi to commemorate the 15th anniversary of his martyrdom.
The delegation placed a wreath of flowers on the tomb of the martyr, and Sheikh Abdul Samad gave a speech in which he spoke about the martyr's role in representing the Kurdish issue in international forums.
Al-Khaznawi disappeared two works in Damascus. Kurdish parties and rights groups believe he was kidnapped by Syrian regime security forces.
On June 1st, 2005, his family was notified by regime apparatus that al-Khaznawi's body was found in Deir Ezzor province.
Prior to his assassination, the Kurdish cleric played a major role in championing the Kurdish cause and embracing liberal ideas that attracted a lot of young people in Syrian Kurdistan.