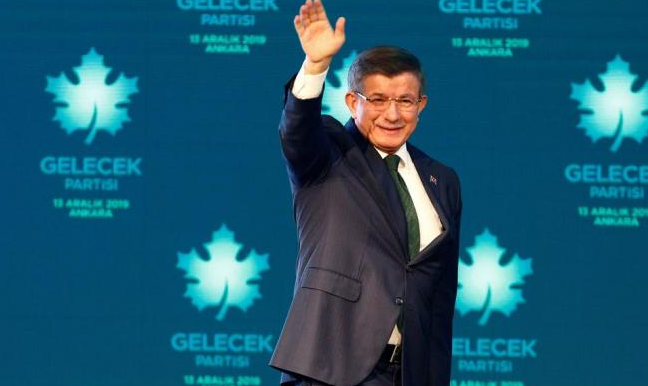 Yekiti Media
Former Turkish Prime Minister Ahmet Davutoglu, who heads the opposition Future Party, has claimed that President Recep Tayyip Erdogan's Justice and Development, or AKP, is on the verge of collapse.
Davutoglu, who was once among Erdogan's closest allies, has criticized a new presidential system that came into effect in 2018, abolished the office of the prime minister and vastly increased Erdogan's powers. He has advocated a return to a parliamentary system and reverse Turkey's democratic backsliding.
The head of the breakaway party accused Erdogan of curbing freedom in Turkey in an interview aired on Tuesday night.
Gangs have been out of prison while journalists remain incarcerated, said Davutoglu in reference to the amnesty law approved by the parliament in April as part of measures to fight the coronavirus outbreak.
"The poverty rate has also increased," he said.
"I don't think that the entity of hegemony (AKP) will remain," he told a Turkish television station.
He revealed that he formed his Future Party in December because he believed that he couldn't establish a state along with the AKP and the presidential system, which "leads to a dictatorship."
He also said that AKP members don't trust each other.
Davutoglu told his interviewer that he regretted not adopting the political transparency law during his term as prime minister. "Corruption is taking place behind closed doors," he said.
Davutoglu announced his resignation from the AKP in September, saying the party which has dominated Turkish politics for 17 years was no longer able to solve the country's problems and was stifling internal debate.