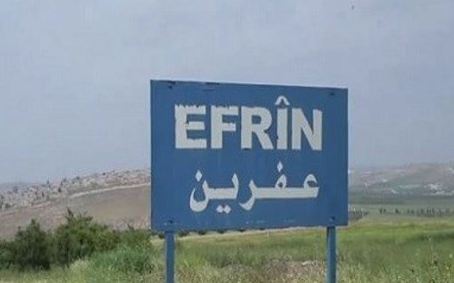 Armed Militias and military police loyal to the Turkish army launched a new campaign of arrests in Afrin  since the beginning of September.
According to the Afrin Media Center, the military police raided the village of Belilka in the town of Rajo in Afrin countryside on Friday, September 6, and kidnapped: Rajab Horo, Hazad Daoud, Ali Hussein, Mohammed Hussein, Mohamed Rashid Hamada and Mustafa Mohamed Hamada.
An armed group kidnapped the young Hanan Khalil Jindo in the town of Jenderes on 3 September, and the young Sheikho Horik Daoud by the civilian police on Friday, 6 September from his house in Zarka village of Raju town.
Military police kidnapped Khaled Mohammed Mousa, a resident of the village of Bazian, belonging to the town of Jendiris, and Sabri Ramadia, a resident of the town of Jendiris, in early September.
In the village of Marwaniya, the militias kidnapped Jamil Mohammed Azazi and Basil Adlam from the village of Hikija, which belongs to Jendiris.
The armed militias of the Syrian opposition, which the Turkish army participated in the occupation of Afrin, doing murder, kidnapping and torture on a daily basis since March 2018.