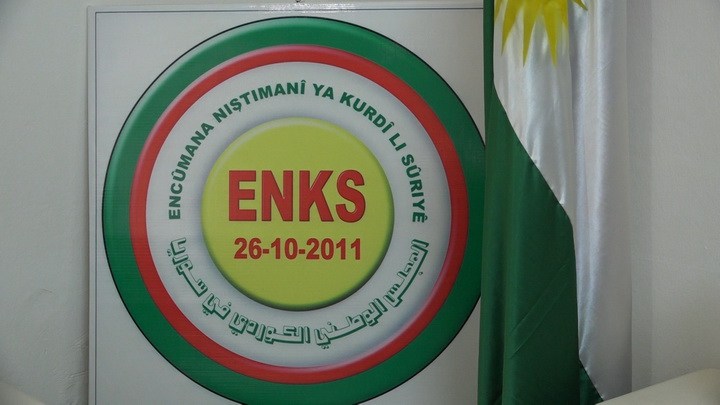 Today, Tuesday, the Kurdish National Council in Syria issued a statement regarding the violations committed by the Asayish of the Democratic Union Party during the celebrations held in several Kurdish cities on the anniversary of the death of Mullah Mustafa Barzani.
In its statement, the council referred to the arrest of journalist Ahmed Sofi during the celebration period, and the confiscation of the loudspeakers, and it asked the owner of the stadium not to hold the celebration. It also asked the owner of the hall in the city of Amuda not to hold the celebration.
In the town of Jal Agha, the Asayish arrested a member of the local council, Hassan Gharbi Abdik, a day before the celebration, threatening him not to participate, subjecting him to torture, and insulting him.
In the town of Girke Lege, the Asayish arrested the artists, Fawaz Ali, Behzad Boruji, and Hassan Abu Shanku, who is still in detention, and he confiscation the loudspeakers.
The statement said: The Kurdish National Council, while extending its high esteem to the Kurdish people who answered its call to commemorate the forty-second anniversary of the death of the immortal leader, condemns the practices issued by the security authorities of the Democratic Union Party that target confidence-building measures that the Council demanded not to interfere with its activities. And they acknowledged this at the end of 2019 through an official statement issued by them.
On this historical occasion, we affirm our keenness on the unity of the Kurdish position according to solid foundations that achieve real partnership away from unilateralism ,  and we call on the guarantors and sponsors to put an end to these actions that target the negotiations that took place and an understanding was made on important issues that serve the interest of the Kurdish people.
The General Secretariat of the Kurdish National Council in Syria