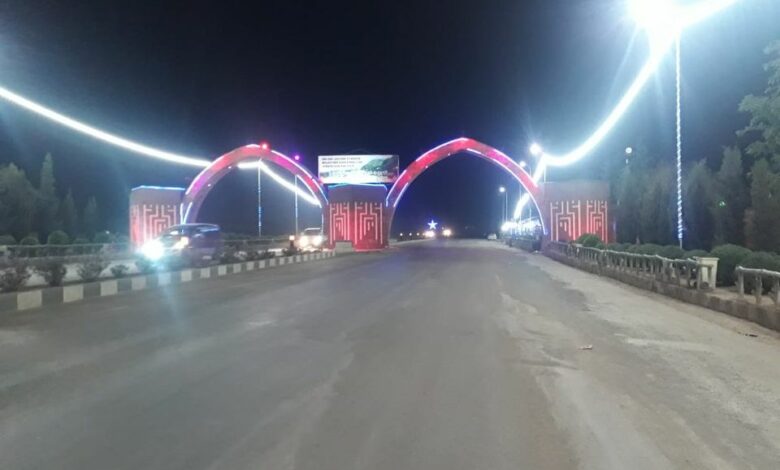 Breaking news
News
A Kurdish city has become a focus for the outbreak of the Corona virus
The city of Dirk in Kurdistan of Syria has become the epicenter of the Corona epidemic, and activists liken it to the Chinese city of Wuhan, with the increase in the number of infected people in the city and its countryside.
The city is under the control of the Democratic Union Party administration, and patients are supervised by the Health Authority, and the Kurdish Red Crescent in the National Hospital, and the city is located on the border triangle with Turkey and Iraq.
The number of people infected with the virus from 15 to 31 October last was 362 sick cases, according to the statistics of the Health Authority, while local and other medical sources indicate that the numbers are more than that, and the sources indicate that many patients are afraid of visiting doctors and the hospital.
According to health authority statistics, 3 deaths were recorded on Friday, October 30, and 3 deaths were recorded on Monday, November 2, in addition to the previous statistics.
The administration of the Democratic Union Party had announced a partial ban for a period of ten days that began on Friday, October 30, but the decision was widely criticized due to the weakness of the measures taken, and according to activists, the decision does not include closing schools, markets, institutions and companies, and is limited to closing markets at three o'clock The back. .
In a statement to the Yekiti Media website, Dr. Omar Rashid called for the complete closure of markets, shops, gatherings, weddings, parties, places of worship, schools and departments except for the necessary ones, including the "health sector, furnaces and foodstuffs," with conditions of isolation and prevention for a full month, and encouraging the suspects and the injured to be analyzed and isolated.
The Yekiti Media correspondent in Dirk stated that the Democratic Union Party administration imposed a comprehensive ban today in the Dirk area that includes all activities and will continue for 15 days, starting on Friday, November 6.