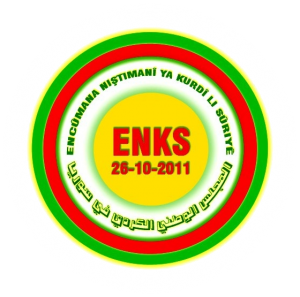 Yekiti Media
A statement to kidnap leaders of the Kurdistan Democratic Party – Syria and the Students and Youth Kurdistan Democratic Union – West
PYD gunmen kidnapped both Mr. Hussein Suleiman, a member of the Central Committee of the Kurdistan Democratic Party – Syria, in the city of Derik on December 28, 2022, with his car, and Blind Mulla Ismail, a member of the Area Council of the party and a member of the administrative body of the Students and Youth U Kurdistan Democratic Union – West, on December 27, 2022, in the city of Derik, continuing the continuous escalation and its grave violations against the council and its parties, restricting freedoms, preventing political action, and intimidating any opinion that contradicts its authoritarian approach.
The Kurdish National Council condemns in the strongest terms these intimidating practices that affect members of the Council and activists for the purpose of silencing mouths and suppressing any political activity, holds PYD responsible for any harm that affects them, and demands their release, and the cessation of these actions that lead to more migration, and targets any effort to unite the situation Kurdish, and increases the state of anxiety and congestion among the general population of the region who suffer from difficult security and living conditions.
It also appeals to human rights and humanitarian organizations, public opinion, and countries concerned with Syrian affairs to intervene to put an end to these violations.
General Secretariat of the Kurdish National Council in Syria
December 29, 2022