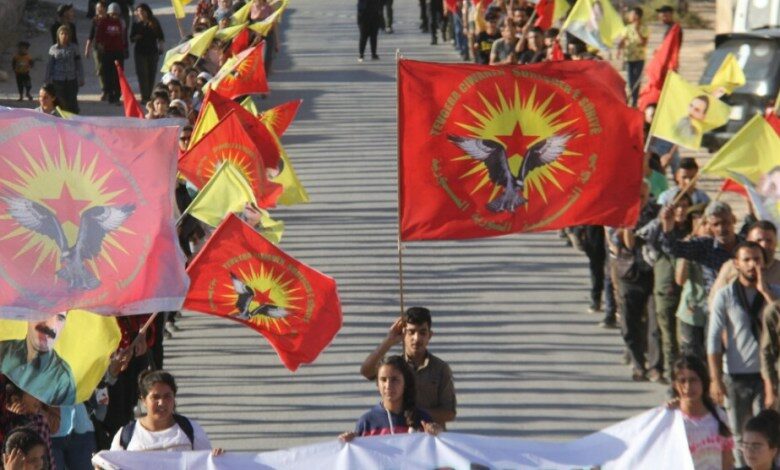 Reports & Files
Exclusive… the names of the minors kidnapped by Revolutionary youth (Ciwanên Şoreşger) during the year 2022
Yekiti Media
Yekiti Media documented during the year 2022 the names of the Kurdish children kidnapped by the Revolutionary Youth Organization affiliated with the Kurdistan Workers Party (PKK) in Syrian Kurdistan and northern Syria under the control of the Syrian Democratic Forces. While some of them were returned to their families, the fate of many of them is still unknown despite the demands of their families to return them. ….
1- Newroz Ibrahim Al-Battal
2- Mustafa Fadel Muhammad
3- Berivan Abdul Hamid Muhammad
4- Bushra Adeeb Kanjo
5- Jihan Khalil Ibrahim
6- Muhammad Ahmed
7- Diljan Ahmed
8- Egan Ahmed
9- Shirin Najm Al-Din Muhammad
10- Nourjan Muhammad Khair
11- Sheikhmous Abdul Rahman
12- Sinem Mesto
13- Lamaan Othman
14- Sinem Ali
15- Maryam Ali
16- Amira Sheikho
17- Hamida Muhammad
18- Hassan Al-Othman
19- Najma Daoud
20- Riyad Muhammad Mesto
21- Ocalan Rajab Mesto
22- Ghazala Mulla Mahmoud
23- Seifen Hassan
24- Fatima Hassan
25- Muhammad Azad Hassan
26- Redur Aziz Shaheen
27- Maysa Khaled Mahmoud
28- Alan Muhyiddin Haji Ibish
29- Diyar Muhammad Muhammad
30- Muhammad Ismail Muhammad
31- Mustafa Abdullah Issa
32- Khaled Hassan Abdi
33- Munir Mahmoud Sheikh Bakr
34- Russell Muhammad Sheikho
35- Zahida Subhi Cougar
36- Gulistan Ahmed Topal
37- Welat Shro Khaled
38- Aziz Hassan Sheikh Dada
39- Julia Tariq Dedo
40- Agreen Muhammad Salih Abdullah
41- Silva Hamid Jaafar
42- Helen Musa Musa
43- Ahmed Haitham Jafu
44- Khawla Khalil Hammak
45- Muhammad Zakaria Habash
The commander of the Syrian Democratic Forces, Mazloum Abdi (at that time), signed with the United Nations representative for children and armed conflict, Virginia Gamba, in 2019 a commitment plan to end and prevent the recruitment of children under the age of 18 and not to use them in military action.
Many families are afraid of announcing the abduction of the Revolutionary Youth (Ciwanên Şoreşger) for their children, for fear of retaliation by the PYD and PKK militants, and many of them resort to working to return their children through mediation and paying sums of money in this regard.
It should be noted that the kidnapping of the PKK-affiliated (Ciwanên Şoreşger) organization aims, according to observers, to brainwash them and instruct them on the ideas of the PKK, recruit them and transfer them to the party's camps in Şengal and Qandil.