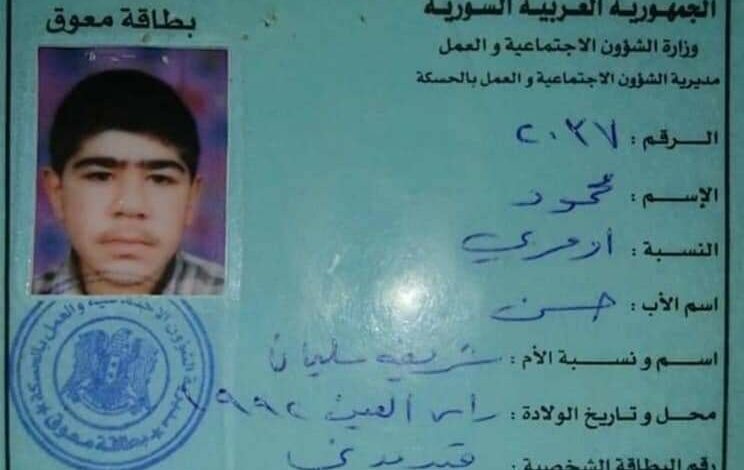 Breaking news
News
A young Kurdish man with special needs is martyred in the prisons of the gunmen.
Yekiti Media
Kurdish youth Mahmoud Hassan Omari was martyred in the prisons of the armed factions in the city of Sri Kaniyeh.
Mahmoud was arrested on November 24, 2019 by armed factions belonging to Turkey, and he is of special needs and he is 27 years old.
According to Mahmoud's mother, he died due to torture in the factions prisons.
According to a special document issued by official authorities, it is established that Mahmoud suffers from cerebral palsy.