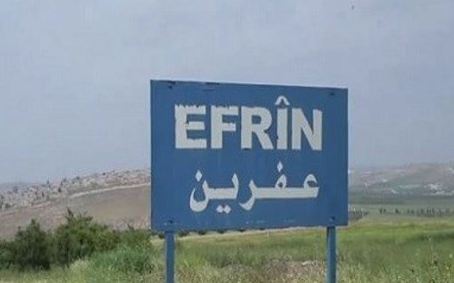 Yekiti Media
The armed factions loyal to the Turkish army continue to arrest Kurdish civilians in the city of Afrin, and the past days have witnessed the arrest of a Kurdish lawyer.
Yekiti Media correspondent in Afrin said that the Turkish military and intelligence police arrested lawyer Najah Arros on October 23, 2021 after her return from al-Shahba region to Afrin after the death of her father. Our correspondent indicated that the arrest came against the background of Najah Arous participating in demonstrations against the Turkish war on Afrin region. .
In the same context, political activist Mustafa Sheikho said that the elements of the Turkish intelligence and the civil police arrested the citizen Shukri Muhammad Abdo, 65 years old, from the village of Sariya – Maabatli district, on charges of dealing with the former Democratic Union Party administration in Afrin, and he was taken to the security headquarters in the district center without knowing his fate until right Now.
The military police in the Jarabulus region also arrested a young man, Farhad Ahmed Hassan, during his back from Kurdistan region and he is from the village of Ma'arat, on charges of compulsory service with the previous administration.
It should be noted that the Turkish army, with the participation of armed factions loyal to it, invaded the city of Afrin in mid-March 2018, after 58 days of military operations against the People's Protection Units of the Democratic Union Party.