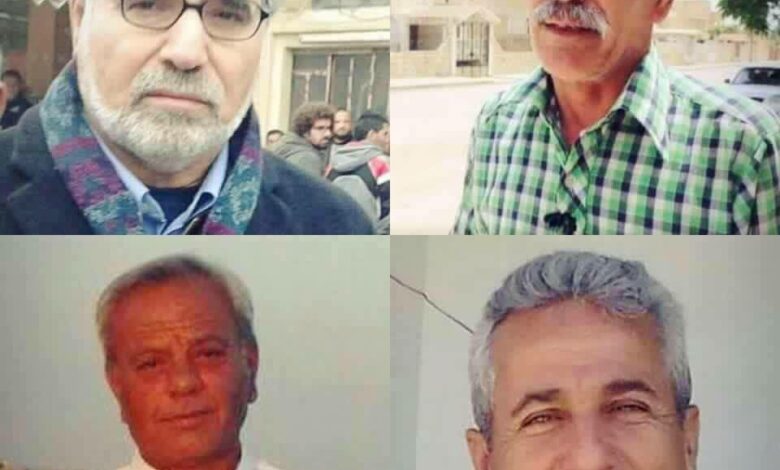 Breaking news
News
Enwer Naso, Abdulilah Uja , Leaders and other Cadres in Yekiti Kurdish Party in Syria Arrested by PYD Militia
On Saturday, May 28th,2016 at 10 pm O'clock , an armed group of the Democratic Union Party (PYD) attacked Enwer Naso's home in Amouda city without any legal permission, ….his locality. They arrested him, looked everywhere in his house ; all the rooms , all the cupbaords , the bags and even his pockets took a laptop, a camera Enwer's private mobile and some papers , threatened his wife in front of their children to arrest her, too and these PYD violent acts created a scaring situation among the civil people and specially the children .
At the same time other PYD armed groups attacked Abdulilah Uja's home ,another Yekiti Kurdish Party leader and arrested him and took his laptop , and did the same in other localities and arrested two cadres in Yekiti Kurdish Party / Amouda Organization / Muhsin Khalaf and Ridwan Hamo taking their electronic machines like mobiles .
It is important to mention that on May25th,2016 the Local National Kurdish Council was asked for a SIT-IN against PYD arresting young people campaign specially the one in the Kurdish villages on May23rd,2016 , and those detainees – Naso, Uja, Khalaf and Hamo – had shared in it.
In addition to the mentioned detainees, there are others
Here are the names of the Amouda villages detainees in PYD prisons : The names of the arrested young men in Amouda villages :
Tel-Habash village :
1.Hozan Muhammad Alo
2.Magid Amir Hussein
3,Musa Farhad Qasim
4.Salih Farhad Qasim
5.Rezan Ahmad Qasim
6.Jiwan Suliman Khwarzay
7.Malik Mahmoud Alo
Karango village :
1.Zinar Majdal Qasim ( released later )
2.Sipan Daham Hag Qasim ( released later )
3.Nizar Yusif Hag Qasim
4.Botan Akram Hag Qasim
5.Mahmoud Younis Hag Qasim
6. Majdal Hag Qasim
Gawhariya village:
1.Bawar Akram Sinan
2.Shahin Bahram Sinan
3.Salih Hawas Wali
4.Daham Fahad Wali
5.Farat Abdul Wahab Wali
6.Badran Hawas
7.Faiq Kamal Sinan (released later)
8.Ali Muhammad Ameen Sinan ( released later).
And arrested other young people at dawn of the same day 23th of May in other villages near Girkay-lagay town and Derik city in Hasaka province, North Syria.
There is another detainee in PYD prisons whose name is Abdulrehman Apo, a leader in Al Parti Democratic Party in Syria .
And other young people are arrested every other day , but not documented yet.