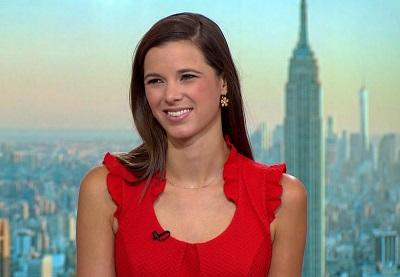 Brooke Sutherland
With about 10 million Americans filing for unemployment benefits in the past two weeks, restaurants and gyms now shuttered and more than half of the world's aircraft fleet parked, it feels like the economy as we know it has come to a complete stop. But the underlying plumbing is largely still operational. While delivery drivers and grocery-store clerks have been appropriately lionized, much of the country's factory workforce is also still reporting for duty. In the age of the coronavirus, wide swathes of the US manufacturing sector fall under the umbrella of "critical infrastructure," meaning facilities can stay open even in the face of restrictive shelter-in-place orders.
I've talked a lot recently about the ways in which manufacturers are stepping up to make products outside their normal purview to help the nation combat the coronavirus, whether that's LVMH's hand-sanitizer production, clothing companies' pivot to face masks or General Motors Co.'s foray into ventilators. The White House continues to needlessly point fingers at corporations that are trying to help, with 3M Co. becoming the latest to earn President Donald Trump's Twitter ire despite having aggressively stepped up face-mask production. The administration finally took on some responsibility for orchestrating the production push for key medical gear: it invoked the Defense Production Act this week to help ventilator manufacturers procure needed supplies and to prioritize the US for shipments of 3M's N95 respirators. This remains a slipshod effort and there are risks of more protectionist attitudes backfiring. But those ventilator supplies have to come from somewhere, as do the raw materials for the respirators. Another company has to make sure those products get from point A to point B.
"When you start thinking through all of this, it actually becomes a pretty big chain that's needed to make sure everyone has what they need," Rachel Jones, vice president of energy and resources policy at the National Association of Manufacturers, said in a phone interview. The nature of some manufacturing work means employees will need to be in relatively close contact with each other and the onus is on the companies to make sure they're taking adequate precautions.
Guidance from the Cybersecurity and Infrastructure Security Agency, a division within the Department of Homeland Security, identifies essential workers as those who ensure "continued critical infrastructure viability" through repair and maintenance work, call-center support, supply chains, construction and other operational functions. The industries that fall into this group range from agriculture and transportation to financial services, chemicals and defense. That obviously isn't everything, but it's still an incredibly broad definition. The CISA guidance is meant to be advisory; each state can still set its own specific rules and even companies deemed essential can decide to shutter their factories out of concern for the health of their workers. Boeing Co., for example, shut down on-site work in the Puget Sound area for two weeks for both its commercial jets and the KC-46 military tanker and P-8 maritime patrol aircraft after a worker died of coronavirus complications. But there is "a surprisingly limited degree of business disruptions across the multi-industry universe, with plant shutdowns generally isolated and sporadic," Wolfe Research analyst Nigel Coe wrote in a report this week.
For every high profile closure such as Ford Motor Co.'s decision this week to keep its North American factories on an indefinite lockdown, there are a handful of counter-examples. Office buildings may not be too worried about heating and ventilation right now, but hospitals, supermarkets and laboratories are. Trane Technologies Plc, the former climate business of Ingersoll-Rand Plc, continues to make and service products for those purposes. The refrigerated transportation business of Carrier Global Corp. has been deemed essential because that's how food and medicine are ferried across the nation. The pharmaceutical and biotechnology industries, among others, use equipment from Rockwell Automation Inc. to keep their production lines moving smoothly. Caterpillar Inc.'s machines are used to mine essential commodities and its engines help keep the power on in data centers.
It's a bit more of a stretch to understand why the nation is so desperately in need of F-35 fighter jets or nuclear submarines at the current moment. But "modern warfare can be a great deal more lethal than coronavirus will ever be," Loren Thompson, chief operating officer for the Lexington Institute, a think-tank that receives contributions from the aerospace and defense industry, said in an interview. "The military exists to deter war. The view from Washington is if you can't do that, then all the other infrastructure is at risk." The defense industry also offers a fairly direct means of providing stimulus to the US economy. Contract awards have continued to flow and the Department of Defense has accelerated progress payments, with the apparent aim of flushing cash flow into the hands of suppliers, many of which also serve the beleaguered commercial industry. To that end, the US Air Force said this week it would release $882 million withheld from Boeing Co. over deficiencies in its military tanker program.
Bloomberg