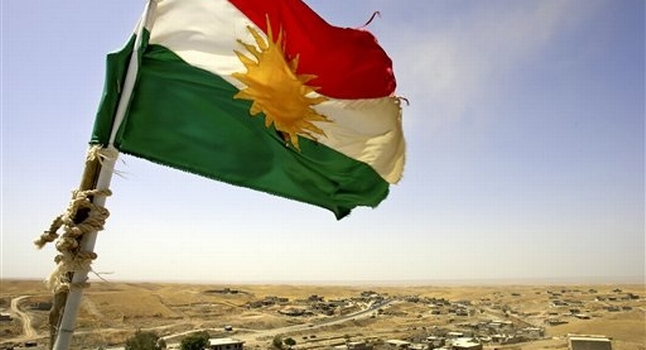 News
Iraqi Kurdistan oil firms pull out staff, shares fall
(Reuters) – Oil companies in Iraqi Kurdistan withdrew more staff on Friday as the United States launched airstrikes to defend the regional capital Arbil from Islamic State militants and Britain told its citizens to leave.
Iraqi Kurdistan-focused shares have fallen as investors reappraise the autonomous region's much-vaunted security. Some of the biggest oil operators in the region have lost almost a quarter of their market value this week.
London-listed Afren and Toronto-listed Oryx said on Friday they were cutting production at oilfields closest to the fighting.
Genel, led by ex-BP CEO Tony Hayward and one of the biggest producers in Iraqi Kurdistan, said it was withdrawing "non-essential" workers but maintaining the combined 230,000 barrel per day output from its large Taq Taq and Tawke fields.
Total Kurdish production totaled about 360,000 barrels per day in June, according to the Paris-based International Energy
 Agency. About a third of that was exported, though Baghdad has been working to block sales outside its central system.
Production has been cut by less than 5,000 barrels per day so far, according to company statements, but there are fears that could rise.
U.S. military aircraft bombed Islamic State artillery attacking Kurdish positions southwest of Arbil, the Pentagon said, the first U.S. airstrike since the militants started their advance across northern Iraq in early June.
The Eurasia Group consultancy warned that while the strikes may help the Kurdish Regional Government defend major cities, energy infrastructure in the region remained at great risk.
"The fact that most energy assets are located in the western part of the Kurdish region, and therefore closer to ISIS (Islamic State) controlled regions, presents a sustained threat to these developments," Ayham Kamel, Eurasia's Middle East and North Africa director said.
"Clashes with the Islamic State close to the Kalak refinery and the Kurmala-Fishkhabour oil export pipeline significantly increase risks to Kurdish energy infrastructure and potential expansion plans."
The Kurmala pipeline carries crude from Genel's Taq Taq field into the broader KRG pipeline system, though the field lies some 40 kilometers (25 miles) to the southeast of Arbil.
Genel's Tawke field is close to the Turkish border, far north of the fighting.
The Kurdistan Regional Government's oil pipeline through which it has been pumping oil toTurkey since December was operating normally on Friday, flowing 120,000 bpd of oil, industry sources told Reuters.
Sunni fighters from the Islamic State, an al Qaeda offshoot bent on establishing a caliphate and eradicating unbelievers, have routed Kurdish troops in the past week to get within a half-hour drive of the prosperous capital Arbil.
Britain told its citizens on Friday to leave Arbil and other parts of Iraqi Kurdistan close to the fighting warning the security situation could "deteriorate quickly".
SHARES DOWN
Genel recouped some of an early decline after it reassured investors about its continued operations, but fell 2.3 percent and has lost 20 percent of its value since last Friday.
Gulf Keystone Petroleum, another Kurdistan-focused oil producer, lost 2 percent, recovering from a 10 percent fall early in the session but down 24 percent since last Friday.
The firm said it had increased security at its flagship Shaikan field, which lies more than 60 kilometers (37 miles) northwest of Arbil, far from the fighting. It said production andtrucking
 operations were continuing safely.
Afren fell 1 percent, while Oryx shares slipped 0.4 percent.
Barda Rash, Afren's only producing oil asset in Iraqi Kurdistan, is 60 percent owned by the company. It was producing a gross average of 785 bpd of oil in the first quarter, making it a relatively small field. Afren's other operations in Iraqi Kurdistan continued to function normally.
Oslo-listed oil producer DNO defied the trend, climbing 5 percent on the back of a technical buying rebound. In early trade on Thursday, DNO fell by as much as 24 percent as investors took fright.
U.S. oil major Chevron had already announced on Thursday they were evacuating some staff from Kurdistan. An industry source said Exxon Mobil was also evacuating.