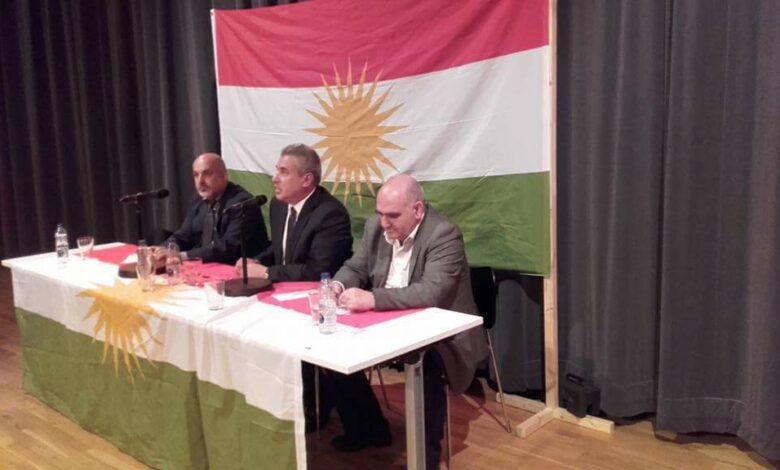 Breaking news
News
The Kurdish National Council Delegation Meets the officials in the Swedish Foreign Ministry
Yekiti-Media
The Kurdish National Council in Syria (ENKS) delegation met the officials in the  Swedish Foreign Ministry on Friday, May20th,2016 in the Swedish capital, Stockholm in the framework of its European round .
The Council delegation that included Mr. Ibrahim Bero, the president of the Kurdish National Council and Mr. Kamiran Hajo, the member of the Foreign Relations Office ,  met Mr. Cobain Naglas, the Syrian file official at the Swedish Foreign Ministry.
In the same context, they met Bergata Holst, the adviser of the UN envoy, Staffan de Mistura to Syria . The two meetings focused on the latest developments in Syria and particularly the negotiating process.
During the two meetings the Council delegation gave a detailed explanation of the National Council vision for a solution in Syria based on the construction of a federal state as the guarantor of all components rights in Syria, ethnic and religious.
It is worth to mention that the Kurdish National Council delegation in Syria will complete his tour of diplomacy toward the Kingdom of Norway to meet with officials there.