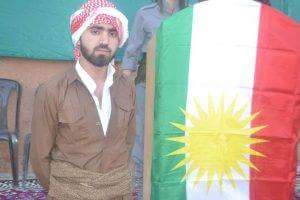 Breaking news
News
A Masked Group Kidnapped the Media Activist,Hussein Mahmoud Al Sino, at his Internet Café in Derbasiya
Yekiti-Media
A masked group kidnapped the media activist,Hussein Mahmoud Al Sino, at his Internet Café in Derbasiya and took him in a van to unknown place on Sunday, May22nd,2016.
Yekiti-Media reported that they tied his hands and blindfolded him , then directed false charges and provocative questionsto him in order to intimidate and scare him.
The same source pointed that  Al Sino was detained for three hours , then they released him.
In the same context, The local Kurdish National Council in Derbasiya city condemned this cowardly act and accused the Democratic Union Party (PYD) the responsibility.