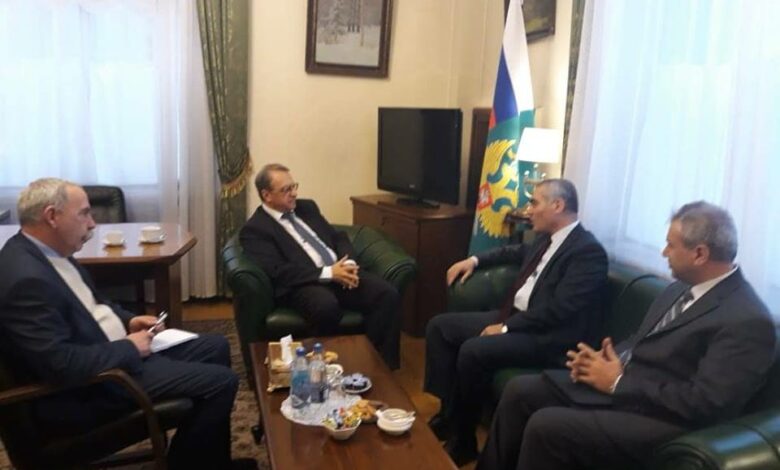 Yekiti Media
Mikhail Bogdanov the Russian deputy minister foreign affairs received a delegation from the foreign relation committee of the Kurdish national council combines both of Kamiran Hajo and Ebrahim bro.
The meeting discussed the development of the general political situation in Syria and the work horizons and the development of the question of the constitutional commission  and the Kurdish rights and the other components in the next constitution.
And they talked about the situation in the east of the Euphrates and the best ways to spare the area any military actions and its negative effects on its inhabitants from different components.
The Russian side stressed on their support for Kurdish rights in the next constitution and making decisions in the constitutional commission in compatibility to reach to a constitution that guaranteed and safeguarded everyone's rights.
And on statements which introduced recently from the Russian foreign affairs about the east of the Euphrates and the building of the Kurdish entity so the Russian side stressed that the affair is not about the Kurdish rights but they are against Syria's division and they are with Syrian unity.