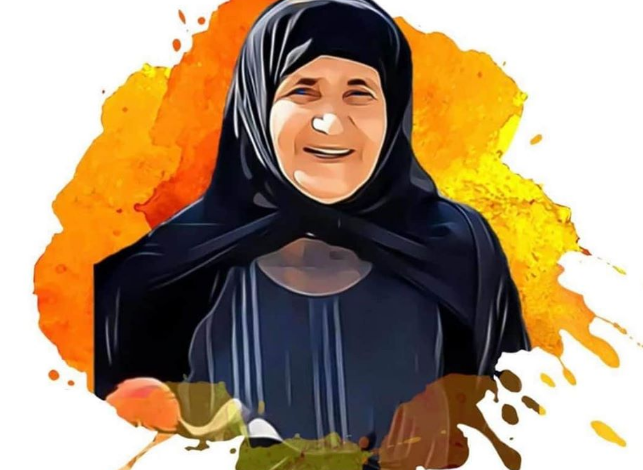 Yekiti Media
An elderly Kurdish woman, known to many as the "mother of martyrs" following the tragic deaths of three of her sons in a single day in the Peshmerga's fight against the Islamic State (ISIS), has died on Monday of a heart attack at the age of 94.
Aisha Taha Osman became a national symbol of the sacrifices Kurds have made to liberate large swathes of territory from ISIS after three of her sons – Najat, Ahmed and Mawloud – were killed in a Peshmerga offensive action against ISIS on October 25, 2014 to take back Nineveh province's town of Zummar.
Since then, she has become widely known to Kurds as the "mother of martyrs" or "mother Aisha," regularly evoked by local and foreign officials alike, including Masoud Barzani who was the president of the Kurdistan Region when her sons died.
Osman passed away in the early hours of Monday, after fighting a battle against multiple chronic diseases.
Masoud Barzani said the "mother of martyrs" taught him Kurdishness and patience in a condolence message on Monday. He added that she was a source of "pride for all the people of [the] Kurdistan [Region]."
The Region's prime minister Masrour Barzani and President Nechirvan Barzani also expressed their sadness over the death of Osman.
In late 2014, she was given bravery and patience award by Kurdistan Region's parliament.
Martin Schulz, president of European Parliament, met with Osman and representatives of Yezidis in April 2015, during which she took the opportunity to demand for military and medical aid for the Peshmerga forces.
"It is important that we get the necessary weapons as well as medical help in the EU for gravely wounded Peshmerga fighters," she said.
Rudaw