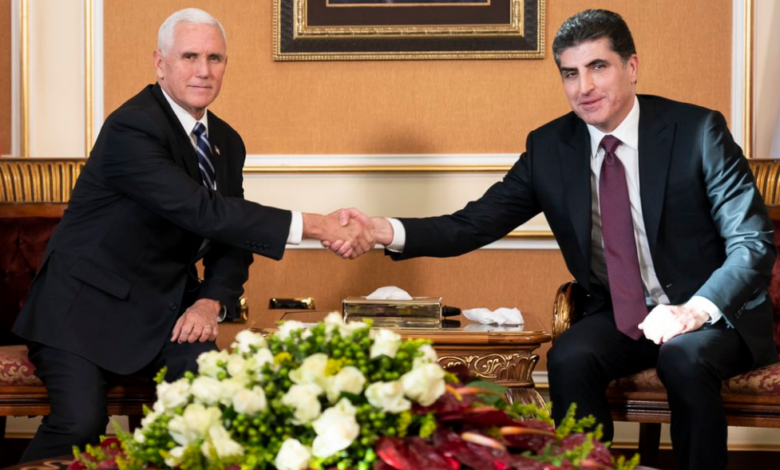 His Excellency Mike Pence, U.S. Vice President stated his country's appreciation for the IKR's significant role in the fight against ISIS, and praised the IKR for the coexistence, religious and ethnic minorities protection and sheltering refugees and IDPs. He conveyed his and U.S. administration's gratitude for the Peshmerga and the families of the fallen Peshmargas who lost their lives fighting against terror.
Today, November 23, 2019 His Excellency Nechirvan Barzani, the President of Kurdistan Region, along with Prime Minister Masrour Barzani, Vice President Mustafa Qadir, Deputy Prime Minister Qubad Talabani and Kurdistan Region Presidency's Chief of Staff Fawzi Hariri, received Vice President Pence.
In the meeting, Vice President Pence reassured America's commitment for the support of the IKR as a U.S. ally within Iraq. He also welcomed the new developments between Erbil and Baghdad and showed his country's support for negotiations between Erbil and Baghdad to solve outstanding issues.
President Nechirvan Barzani expressed IKR's willingness to further develop relations with the U.S., and thanked America's support for Iraq and Kurdistan in the fight against ISIS. He reiterated that without America's help, defeating ISIS would not have been possible. He also considered Vice President's visit as a sign of support to Iraq and Kurdistan Region.
Regional developments and issues of mutual interest were also discussed in the meeting.
president