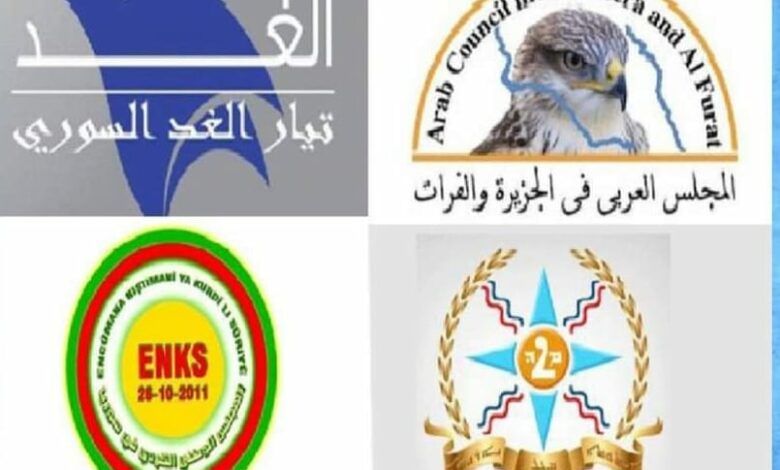 Yekiti Media
Within the framework of its plan to introduce the Peace and Freedom Front, and to clarify its political objectives to the countries active in the Syrian conflict, a leadership delegation from the PFF, which included: Dawood Daoud, Muhammad Ismael, Wasif Al-Zab, Suleiman Osu, and Gabriel Goria, officially visited Turkey on Wednesday 11/11/2020; they met in the capital, Ankara, with senior Turkish officials in the Foreign Ministry responsible for the Syrian dossier. The Turkish Foreign Ministry officials welcomed PFF delegation visit to Turkey. The Turkish side emphasized that there are many common grounds between the PFF political vision and the Turkish vision regarding the situation in Syria and they explained their stance toward the Syrian Regime. They expressed support for international efforts aimed at finding a political solution to the Syrian crisis in accordance with international resolutions, foremost of which is Resolution 2254. They also emphasized support for the Syrian opposition and keenness on its unity.
The PFF delegation explained the goals and objectives that were essential for the establishment of the Peace and Freedom Front, which came as a natural result of the relations and visions that binds together the population in the area, in which PFF reflects the reality of diversity in Syria. The front's representatives emphasized that it is open to all Syrian opposition forces and looking forward to work with them, and that the PFF pays great importance to civil peace, spreading the culture and values of coexistence, and rejecting hate speech and extremism. The PFF delegation also stressed to build balanced relations with all parties and influential countries involved in the Syrian conflict, and Turkey comes in the forefront of these countries, due to historical ties, geography and common interests.
The delegation thanked Turkey for sheltering and embracing millions of Syrian refugees and its support for the cause of the Syrian people.
Istanbul, 11/11/2020